Wales has some of UK's oldest trains
28 December 2016, 07:40 | Updated: 28 December 2016, 07:41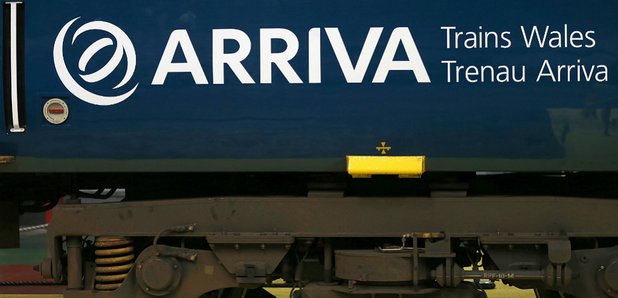 It's claimed passengers in Wales are "paying through the nose for decrepit trains" as an investigation shows Wales has some of the oldest trains in the UK.
The average age of rolling stock on Britain's railways is 21 years - but vehicles in Wales have an average age of 25 years.
Services on the Great Western mainline in South Wales are the third oldest in the country, with an average service of 33 years. Meanwhile the rolling stock for Arriva Trains Wales is the eighth oldest in the country. The Caledonian Sleeper service between London and Scotland has Britain's oldest trains at 41 years on average.
The Office of Rail and Road says older trains can result in less comfortable journeys, poorer reliability and worse performance and comes as rail fares increased by an average of 2.3 per cent from Monday.
Lianna Etkind from the Campaign for Better Transport, said: "More people than ever rely on the railways, they contribute a bigger percentage to running costs than ever, they pay more for their tickets than ever, and yet there is a postcode lottery in the kind of trains they are served by."
"We need a strategy from the Government which involves passengers and the wider public in decision making, makes clear what their future plans are on things like electrification."
The Rail Delivery Group, which represents train companies, says it expects the average age of Britain's trains to drop by 2019 as thousands of new carriages come in to use.
A Department for Transport spokesman said: "We are delivering the biggest rail modernisation programme for over a century.
"We will be rolling out more than 5,000 carriages over the next four years, with more seats, wi-fi and air conditioning.
"The first new trains on the Great Western mainline will begin operating next summer.
"We also expect the rail industry to come up with more proposals to introduce new carriages and improve services."