Plans for homecoming celebration for Geraint Thomas
30 July 2018, 13:02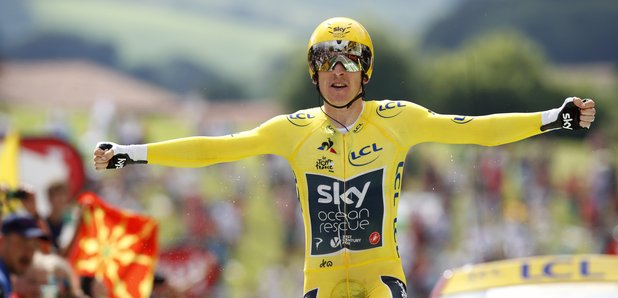 He's going to have a hero's welcome back in Wales after winning the Tour de France.
He's the first Welshman to win it.
A spokesperson for Cardiff Council said talks will start early this week about plans for a homecoming celebration.
More than 30,000 people filled Cardiff's city centre streets when a parade was held for the Wales football squad two years ago after they reached the semi-finals of Euro 2016.
A council spokesperson said: "Cardiff is extremely proud of Geraint's achievement and this landmark victory for Welsh sport.
"The city will be keen to celebrate Geraint's homecoming, and discussions for this will take place with Geraint and Welsh Cycling early this week."
Cardiff-born Geraint Thomas, 32, said winning cycling's biggest road race was a better feeling than his two Olympic gold medals in the team pursuit.
"I'm going to have a big party for a couple of weeks," former Whitchurch High School pupil Thomas said. "Maybe even a month.