Hundreds of Children across Wales are still being groomed online
30 August 2018, 10:16 | Updated: 30 August 2018, 10:21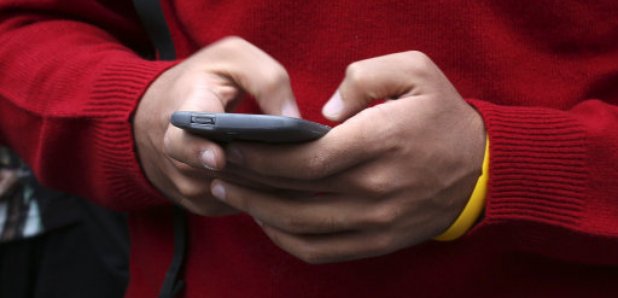 A study's found on average one child per primary school class has received a naked or semi-naked image online from an adult.
According to the largest-ever survey of children's experiences online compiled by the NSPCC and the London Grid for Learning, one in every 50 schoolchildren has sent a nude or semi-nude image to an adult.
The NSPCC's calling on the UK Government to create an independent regulator for social networks, to force platforms to proactively detect groomers using their sites.
In a survey of nearly 40,000 children, the NSPCC asked young people aged seven to 16 about the risks they face when using the internet.
There were more than 3,000 offences recorded in Wales and England within the first year of the introduction of the offence of sexual communication with a child.
A total of 274 offences were recorded across the four Welsh police forces, with more than half of the crimes logged by South Wales Police – 158.
There were 53 in North Wales and 44 in the Gwent force area, while data supplied by Dyfed-Powys Police over a six month period saw 19 offences recorded.
Although Welsh grooming offences were recorded on 23 different platforms, Facebook, Instagram and Snapchat were the top three most-commonly used, with more than 120 taking place using those alone.
Regarding the survey, children were asked whether an adult had ever sent or shown them a naked or semi-naked picture or video on an app, site or game.
One girl aged nine to 10, said: "A complete stranger asked me to take my clothes off and send him a picture...
"When I deleted the game, I went on another site and the same person asked me to have sex with him, I told him to 'back off' and then deleted that game.
"I have seen this person on many sites that I play, and I decided to just block him."
At secondary school even more children reported being targeted by adults sending or showing them nude or semi-nude images, with one in 20 children aged between 12 and 16 saying they had received such an image.
Children said the problem was not limited to strangers contacting them, and some said they had been sent images by adults that they know.
The Welsh Government has recently published an online safety action plan, which focuses on the education of children and young people in Wales.