Gwent Police increase stop and search powers
18 September 2018, 12:20 | Updated: 18 September 2018, 12:25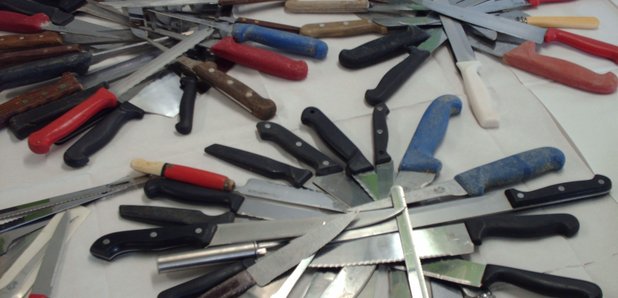 All forces in Wales are stepping up efforts to tackle the number of knives on our streets.
Operation Sceptre is a countrywide operation which aims to reduce the number of illegal knives in circulation.

From today, up until Monday 24th September, a knife amnesty will begin. People are being encouraged to bring knives, without fear of punishment, to police stations across Wales where special amnesty disposal bins will be located.
Gwent Police say their officers will also be increasing the use of their stop and search powers by actively stopping and targeting those acting suspiciously on our streets.
Superintendent Glyn Fernquest said: "Crimes involving knives are rare in Gwent but we are taking positive active to try and prevent offences by removing them before any harm is caused. I hope this amnesty is an opportunity to cleanse our streets of these weapons."
"If you know a friend or family member who carries a knife or similar, urge them to surrender it as part of the amnesty. Every knife handed in is one less that can potentially be used on the streets of Gwent."
As part of the campaign, School Liaison Officers will be educating youngsters on the repercussions of carrying weapons.