Geraint Thomas keeps hold of yellow jersey
22 July 2018, 09:22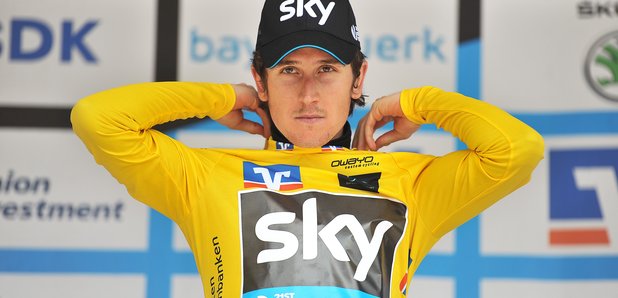 He starts this morning still holding on to his 1-minute and 39 second lead over team-mate Chris Froome.
Thomas took yellow on Wednesday's stage 11 to La Rosiere but has spent the last few days insisting that four-time Tour winner Froome - who holds all three Grand Tour titles and is looking to complete a rare Giro-Tour double - remains the team leader despite his deficit.
On Saturday, there seemed to be a subtle shift in tone from Thomas.
"I can't speak for anyone else, I'm sure they'd be happy for either of us to win," he said when asked about Team Sky's priorities. "But for me I'd be happier if I won than Froomey."
Thomas downplayed the pressure of wearing yellow, recalling the feeling he had before winning Olympic gold in 2008 and 2012, but it was his final remark which stood out.
"When you compare this to getting up for the Olympic team pursuit final, four years of hard work and three mates relying on you, and you win by tenths of a second, that's real pressure," he said.
"This is different, this is more sustained. But I think having Froomey in second place takes the pressure off as well. If something happens to me we still have him in the race."
Asked directly if that shift of tone was a concious one, the 32-year-old insisted nothing had changed, but this was the first time Thomas had wondered aloud about carrying yellow to Paris.
Thomas has been quick to remind everyone that he has never before sustained a general classification challenge over three weeks, but this time he added a caveat about Froome too - given both he and Dumoulin came into the Tour on the back of the Giro d'Italia.
"It's the first time I've raced for three weeks as the GC leader so it's a bit of an unknown," Thomas said. "But it's the same for Froomey and Dumoulin. They've done the Giro so you never know what will happen with them. It's just a great position we're in."