Emergency Services Urge Firework Caution
4 November 2016, 06:34 | Updated: 4 November 2016, 06:36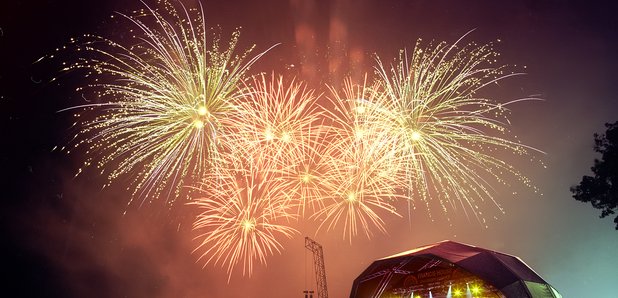 It's one of the busiest weekends of the year as thousands of people celebrate Guy Fawkes night, but unfortunately emergency services know some will end up with people potentially seriously injured.
Stuart Millington from North Wales Fire and Rescue says,
"Already we've experienced people who've been injured by using these type of fireworks"
"We must always remember these are explosive devices that can have catastrophic consequences with potentially life changing injures."
"People don't necessarily think of fireworks of being an explosive device, but they are. What might seem as a bit of fun for people to play around with can lead to serious consequences and even death."
Richard Lee from the Welsh Ambulance Service says this time of year is always a busy time,

"These devices are explosives and you can suffer a life changing injury if a firework goes off in your hand. Usually teenagers playing with fireworks in the street are simply unaware of the risks they face."

"Fireworks don't mix with alcohol, we see lots of injuries from people picking them up while hot and burning their hands, unfortunately we also see some incidents around anti-social behaviour with fireworks which sometimes have an alcohol component"

He also revealed paramedics in Newport last week were attacked while treating a patient,

"An industrial grade firework was fired at the ambulance which is completely unacceptable , really dangerous and a very sad thing to happen in this day and age. Our crews have a difficult enough job treating patients - you can imagine at the best of times it's a difficult and harrowing job, but for the patient we were treating, think how scary it must have been to have a firework thrown at them"
Sergeant Mark Jones from North Wales Police has this guidance,
"Our advice will always be to attend properly organised events in your community – they're normally well publicised on the internet."
"It's about showing consideration for your neighbours and others in the area."
"We will not tolerate any anti-social behaviour and we will insure we take proportionate action to any reports we get."
"Have a good time, enjoy this time of year but please be safe and considerate to your community."