Edwards Sure Of Squad Depth
6 November 2018, 18:42 | Updated: 6 November 2018, 18:44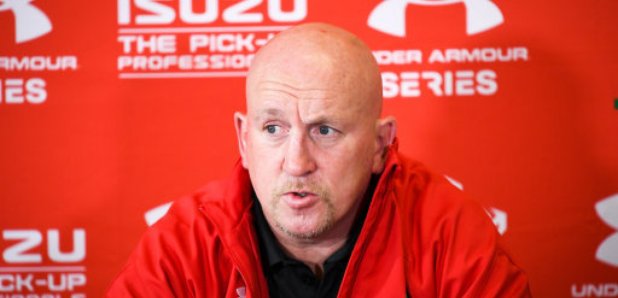 One of Warren Gatland's assistants thinks Wales are in a good place as they look for an elusive win against the Wallabies.
Wales defence coach Shaun Edwards says they're hoping to avoid a fourteenth successive defeat against Australia this Saturday:
"In the past, they (Australia) have definitely got us off the bench. The bench has been very strong, and games have been won and lost in the last five-10 minutes.
"I think we are stronger now, and there is no doubt, when you look at a rugby team, sometimes you see how strong it is when you look how good the bench is, and I think our bench is looking definitely better than it has been in the past."
Wales will face the Wallabies in the Rugby World Cup next year, but Edwards doesn't think this weekend's game will have an impact on next year's showdown:
"A couple of years ago, we went to Scotland and had beaten them 10 times on the bounce. We went up to Scotland, and they did a job on us.
"I don't honestly believe that one game has anything to do with the next, but there is no doubt for the public of Wales and the rugby fans, it would definitely give them a boost that they (Wales) actually can beat them.
"Generally, the really close games we've had, the bench has come on and has probably been a little bit more dynamic than us, and they've been clinical.
"We made mental errors in those crucial championship minutes.
"We call the last 10-15 minutes championship minutes for a reason, because that's usually where big games are won and lost."