Brecon boxer convicted of murdering soldier
1 December 2016, 16:14 | Updated: 2 December 2016, 10:11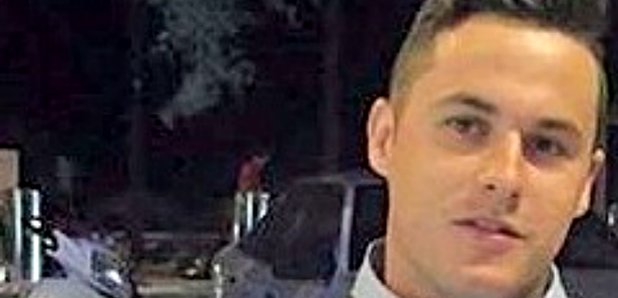 A boxer who boasted he was the "hardest man'' in town has been convicted of murdering a soldier on a night out in Mid Wales.
20 year old Private Matthew Boyd died after being attacked in Brecon in the early hours of 8th May 2016.
He'd been posted to the town just days before, following tours in Northern Ireland, and was on a night out with fellow soldiers when he became separated from them.
He then arrived at the Cellar Bar where Jake Vallely, 24, chased Pte Boyd, punched him to the ground and beat him before dragging his body in to the road.
The amateur boxer, from Pen-y-Bryn, admitted hitting the soldier and denied murder, but he was convicted following a trial at Cardiff Crown Court.
His friend Aaeron Evans, 23, of Cradoc Close, Brecon, was acquitted of manslaughter.
During the trial, Christopher Quinlan QC, told the jury: "Jake Vallely is the self-proclaimed hardest man in Brecon.
"That was how he described himself an hour or so before the attack that killed Mr Boyd.
"Mr Boyd was punched. He went to the ground and thereafter he was beaten until he moved no more.
"Mr Vallely then dragged and dumped his body and ran off. He ran back to the bar where he continued his night.''
Senior Investigating Officer Detective Superintendent David Guiney said: "Matthew Boyd was a young man enjoying a night out in Brecon with his friends.
"The violent attack he suffered, which resulted in his tragic death, was a despicable act and one that shocked the community of Brecon and Matthew's military friends and colleagues."
"I plead with anyone who plans a night out drinking with their friends to please, walk away from any conflict, do not resort to violence. Whether you carry out an extended attack or throw one punch the consequences could be devastating for everyone involved."
Pte Boyd's family have paid tribute to Matthew, saying he was "loving, caring and loyal".
"Jake Vallely has created a void in our family that will never be filled. He has taken our son, brother, grandson and friend with no reason or excuse.
"No punishment will justify his actions as our son will not knock on our door again. This unbearable pain is something we will have to live with for the rest of our lives.
"During this trial, it has been mentioned that Jake Vallely called himself the 'hardest man in Brecon' on the night that he murdered Matthew. He couldn't have been more wrong.
"There has been such a massive outpouring of love from the community in Brecon towards our family.
"In our mind, those are the strongest people in Brecon, those who reject mindless violence and instead show compassion, love and respect for others."