70 year old Medical Secretary from South Wales still going strong
6 July 2018, 07:08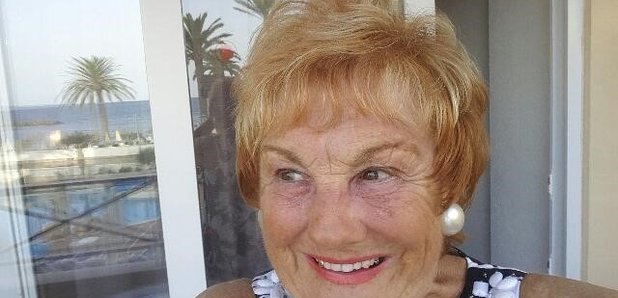 It's thought she might be the longest serving member of staff in the NHS.
At 70, Suzie Curtin is the same age as the NHS and is still working in the gynaecology directorate office at the University of Wales in Cardiff.
She said women were not allowed to wear trousers when she began work in the 1960s.
She said: "I came to work in the NHS straight from typing school and started my training in Llandough Hospital.
"I've only ever known working for the NHS. I love it. I hadn't thought about being a medical secretary and found it very difficult to learn all the medical terminology.
"When I started in the 1960s as a shorthand typist in a typing pool, I was put to work with a vascular surgeon and plastic surgeon.
"In those days we had to do three months in each speciality, both medicine and surgical, before becoming a medical secretary.
"We also worked alternate Saturday mornings and had half day in the week."
Ms Curtin continued: "There have been lots of changes since I started. We had a matron in charge at Llandough and girls were not allowed to wear trousers to work.
"Car parking was never a problem as there were not many vehicles at Llandough in the 1960s, and there was no car parks."
Ms Curtin said she has received several long service achievement awards, adding: "I have loved my job, meeting lots of lovely patients and colleagues throughout my career.
"I am still enjoying working for the NHS at the age of 70."