WWF Cymru's Earth Hour
5 March 2018, 10:57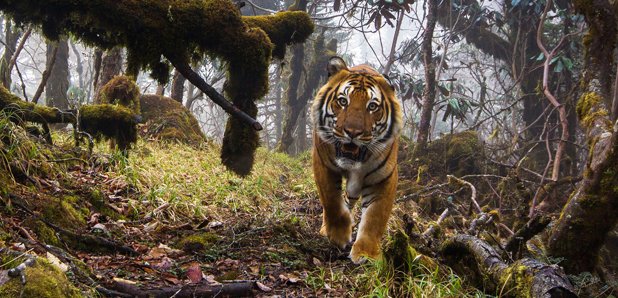 From the peak of Penyfan to the stunning coastlines of South Wales…we love it the way it is and we want to keep it that way!
Right now, we're up against the biggest environmental threats that our generation, or any generation, has ever faced.
On Saturday 24th March, send a message to the world. Be a part of something global and switch off all non-essential lights between 8:30pm & 9:30pm.
Make a promise to the planet because the future of life on earth now depends on us.
Get involved now and turn small actions into a big change.
Capital proudly supports WWF Cymru's Earth Hour.

WWF's Earth Hour is the biggest movement to protect our planet.
Hundreds of millions of people around the planet take part in WWF's Earth Hour every year. Last year around 9 million took part in the UK alone.
People do a wide range of things around the hour to show they care about our planet's future. Millions choose to mark Earth Hour by going 'lights out' for 60 minutes at 8.30pm – a symbolic show of solidarity for the planet.
The worlds biggest landmarks – like the Principality Stadium, Sydney Opera House, the Eiffel Tower, Buckingham Palace, and Edinburgh Castle – switch off lights as a visual display of their commitment too.
Your support for Earth Hour, and for WWF's work in general, has helped us find solutions for the environmental challenges we face the world over. This includes influencing national climate policies, planting new forests in Uganda, and banning plastic in the Galapagos.
This year, we want to get as many people in the UK to make a promise for the planet as we can.
Click here to find out more about WWF Cymru
#EarthHourWales #AwrDdaear #PromiseForThePlanet