Work Starts On Hampshire's M27 Smart Motorway
7 January 2019, 09:24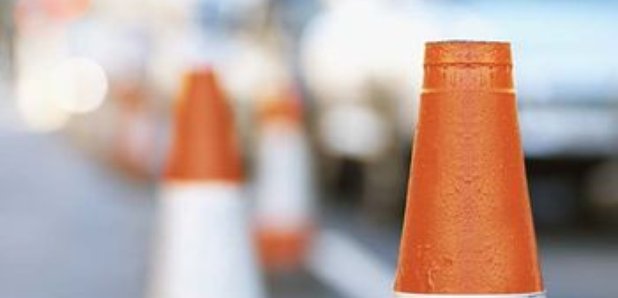 Average speed cameras and narrow lanes come in on the M27 today, as work starts to make it a smart motorway.
The section between Junction 11 at Fareham and 4 for the M3 interchange is being turned into a smart motorway - with the hard shoulder becoming a fourth lane in stages over the next two years.
Average speed cameras are coming in between Junctions 4 and 8 at first.
(Pic: Google)
Highways England said:
'The aims of this scheme are to:
reduce congestion and smooth the flow of traffic by turning the hard shoulder into a permanent running lane
improve journey time reliability on the strategic road network
support the economy and facilitate economic growth by providing increased capacity on the motorway
continue to deliver a high level of safety performance on the network using smart motorway techniques
minimise environmental impacts of the scheme and where possible allow for enhancements to be made to the environment
'The M27 smart motorway scheme stretches from junction 4 (M3 Interchange) to junction 11 (Fareham), and will directly connect to the M3 junction 9 (Winchester / A34 Interchange) to junction 14 (M27) smart motorway scheme. The scheme is 24km (15 miles), and all links on the M27 between junction 4 to 11 will be upgraded to smart motorway, dual four all-lane running. The hard shoulder will be retained between junctions 7 and 8.
'The scheme will involve:
permanent conversion of the hard shoulder to create a fourth lane and changing the junction slip roads to accommodate this
new CCTV cameras and electronic information signs and signals on gantries - these will show variable mandatory speed limits and manage traffic flow and incidents
emergency refuge areas throughout the length of the scheme
the hardening of the central reserve and installation of a reinforced barrier to improve safety'