Video Shows Dangerous Tombstoners In Portsmouth
23 July 2014, 19:09 | Updated: 30 March 2016, 13:50
The RNLI's released a video showing two people tombstoning into dangerously shallow water covering jagged rocks in Old Portsmouth.
The footage, shot on a mobile phone by a member of the public, shows two people leaping 35 feet into shallow water from the battlements at Old Portsmouth, a notorious tombstoning hotspot.
At low tide jagged rocks litter the seabed where the tombstoners were jumping into. The area is not patrolled by RNLI lifeguards who encourage people to swim along the coast at lifeguarded beaches in Southsea.
Rogan Wheeldon, RNLI lifeguard supervisor, said:

"Tombstoning anywhere is incredibly dangerous but this footage is some of the most dangerous I've ever seen. These people are jumping from about 35ft into shallow water which hides jagged rocks on the sea bed.

"They are risking their lives, there is no doubt about it."
According to the Maritime and Coastguard Agency, there have been 20 deaths and 76 serious injuries caused by tombstoning in the UK since 2005.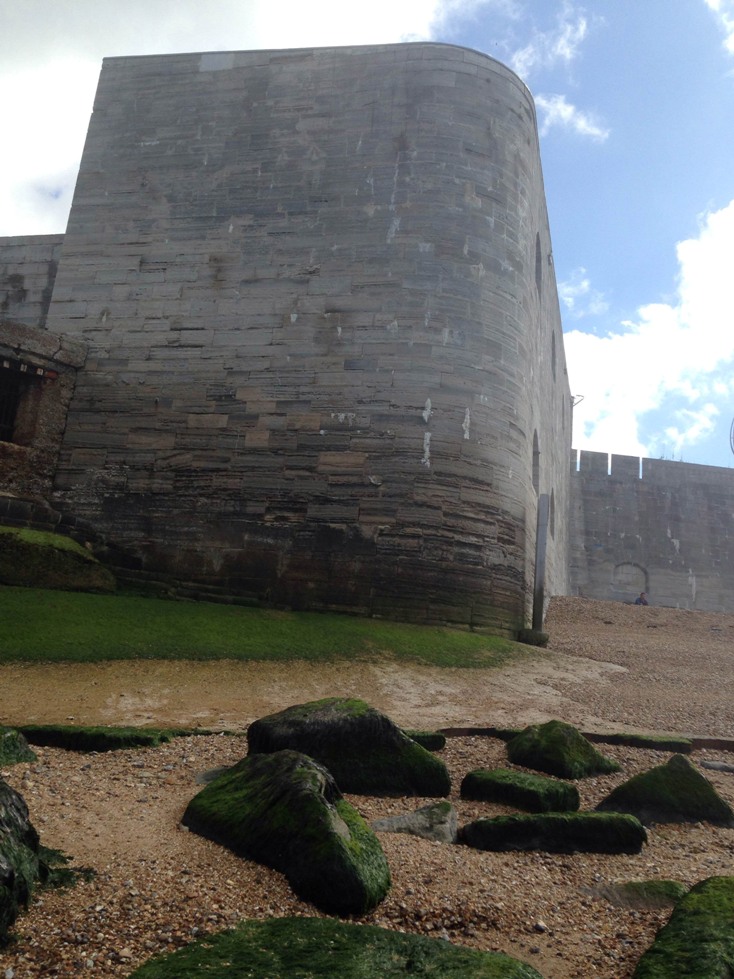 Rogan added:

"Our advice is simple. Please don't tombstone. You will be risking broken limbs, paralysis or death for a quick thrill. It's not worth it.

"In this spot in Portsmouth there are also very strong water currents of six to eight knots which can sweep you out to sea.

"The best way to enjoy the seaside safely is to swim between the red and yellow flags at a lifeguarded beach.'
In 2008, Sonny Wells was paralysed and confined to a wheelchair when he jumped into the water from Southsea Pier in a tombstoning incident.
The RNLI will launch a major drowning awareness campaign on Thursday 24 July called Respect the Water, during which the charity will be helping people to stay safe this summer.