Three Men Wanted After Isle Of Wight Bus Attack
13 March 2014, 07:40 | Updated: 30 March 2016, 13:50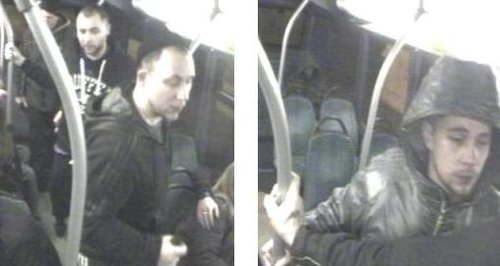 Isle of Wight police, investigating a fight on a bus which left a man unconscious, have now got CCTV of what happened.
Officers are trying to identify three men following the assault, on the top deck of the number 9 bus going to Newport from Ryde.

It happened at about 3.20am on Sunday 16 February following an altercation between a 20-year-old man and a group of three men, also in their 20s, travelling on the bus.

The 20-year-old man has been knocked unconscious after he was repeatedly punched in the head by one of the men in the group. He was later taken to hospital for medical checks.

It was also reported that a wine bottle was thrown at the time by one of the men, which struck the bus window. No damage was caused.

The group of men got off the bus in Cross Street, Ryde.

Anyone with information can contact Newport DCID by phoning 101 quoting crime reference 44140055744. Information can be given anonymously by phoning the independent Crimestoppers charity on 0800 555 111.