Southampton Rape Inquiry: CCTV Released
Detectives investigating a rape in Southampton on Saturday, August 31st are searching for vital witnesses.
They've released CCTV stills of people walking home after spending Friday night out who could possibly help them find the attacker.

A 20-year-old woman was walking alone along West Quay Road, Southampton between 3 and 3.45am, when she met a group of about five men, near to Ikea, who started talking to her.

The woman then continued to walk along West Quay Road, near the De Vere Hotel, where she says she was grabbed by one of the men, who pulled her into a bush and raped her before leaving the scene.

The suspect is described as white, aged in his early 20s and about 5ft 5 inches tall.

He was of muscular build with a trimmed, medium-brown beard. He had short hair at the sides and long hair on top (known as a French crop). At the time he was wearing dark-blue skinny jeans and a t-shirt.

The long-distance CCTV stills show:

Five men, walking along West Quay Road around half an hour before the incident but may have hung around.




A man walking towards Ikea with a rucksack on who looks across the road a number of times as the victim crosses it.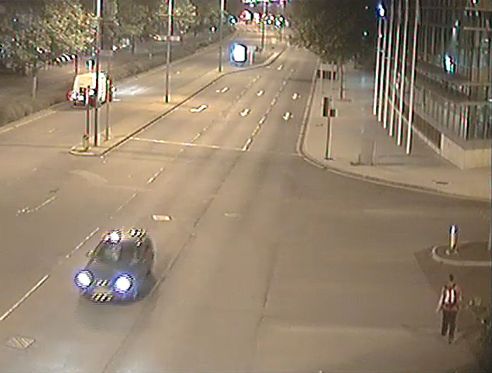 Two men, who are believed to have been part of a group with two women and another man who are shown in picture 4.




The two women and a man walking towards the De Vere Hotel.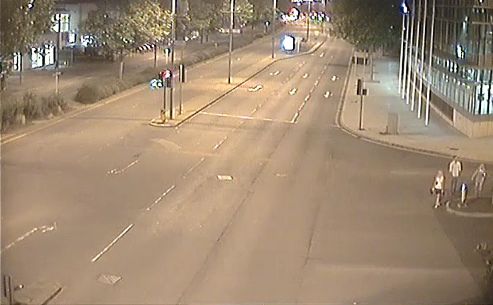 Detective Inspector Dave Nealon says:

"These are distant shots but we believe those in the pictures will probably recognise themselves. They were all in the area around the time or shortly before the incident.

"We have no reason to think any of them were involved but it is likely that at least some of them will have seen the victim and may have important information which could help us find who carried out this nasty attack.

"My offficers would also particularly like to speak with two men who kindly stopped and helped the victim after the incident, as well as a man who was seen cycling in the area".

Anyone with information about the crime of who knows who any of the potential witnesses in the CCTV are is asked to call Southampton CID on 101 or call Crimestoppers anonymously on 0800 555 111.