Southampton Pollution Charge Plans Dropped
9 January 2019, 09:15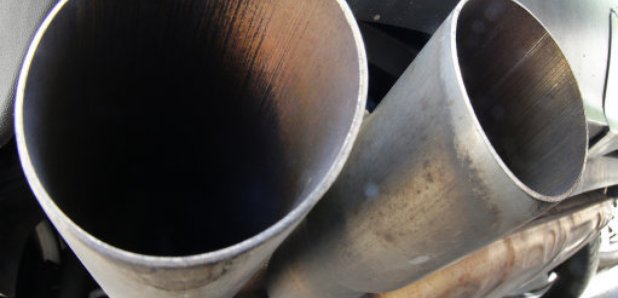 Southampton Council's dropped plans to charge the most polluting vehicles up to £100 to enter the city.
The Clean Air Zone was backed in a consultation but it favours banning high-emission buses, promoting cycling and encouraging taxi drivers to trial electric cars.
The ideas will be considered later this month.
Ahead of the Overview and Scrutiny Management Committee on the Clean Air Zone on 16 January, Southampton City Council has published its Proposed Business Case to deliver compliance with the EU limit value for nitrogen dioxide by 2020, without the need for a charging zone.
The council says: 'dedicated work with partners has significantly reduced nitrogen dioxide pollution over the last three years by 24% in some of the most polluted areas. £15M worth of projects including introducing cleaner city buses assisted by £2.7M secured from the Government's clean bus technology fund; a low emission taxi incentive scheme; introduction of cleaner fuels and equipment at Southampton's port; and investing £3.9M in our cycling infrastructure, have all been successful in reducing nitrogen dioxide in the city.'
Within the report, a case has been put forward to introduce further measures to ensure compliance is achieved even earlier than 2020 through ongoing improvements to air quality. Some examples of these measures include;
- Port measures - including shore side power and preferential charging of the port HGV booking scheme.
- HGVs - Offering opportunities for businesses to assess and trial freight consolidation, thereby removing HGV trips in the city, and an accreditation scheme for HGV operators so businesses can identify those operators that are least polluting.
- Buses - Introduction of a Traffic Regulation Condition that will ensure all operating buses meet the highest emission standard.
- Taxis - Revising taxi licensing conditions to remove the most polluting vehicles, expanding the existing low emission taxi scheme to support more operators, and offering a 'try before you buy scheme' for operators to experience the benefits of an electric taxi for up to 3 months.
Councillor Steve Leggett Cabinet Member for Green City comments:
"Our residents want us to prioritise tackling what has been described as the public health issue of our generation. Over the last few years we've led on a range of projects which have made a noticeable difference and made our air cleaner from pollution. However, we know that there is still a long way to go to tackle this silent killer.
"This is why we will shortly be announcing a bold new Green City Charter which will address a range of environmental issues, including an aspiration to cut NOx pollution to 25ug (micro) by 2025 and to become a carbon neutral city by 2040. We will be encouraging everyone across the city to get involved and to commit to working with us to achieve this goal."