Southampton Man Jailed For Shampoo Bottle Murder
30 July 2015, 11:18 | Updated: 30 March 2016, 13:50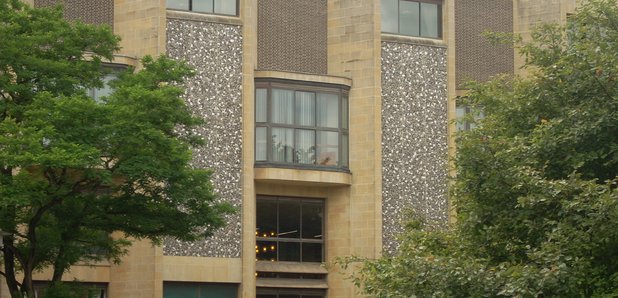 A man's been jailed for life for the murder of a "vulnerable'' woman who died of internal injuries following a "perverted sexual assault'' in Southampton.
Yesterday, a jury at Winchester Crown Court found Daniel McBride of St Deny's Road, Southampton, guilty of killing 51-year-old Majella Lynch in April last year. The 44-year-old was sentenced today, and told he must serve a minimum of 29 years behind bars.

Ms Lynch, known as Maj, was taken to hospital in April 2014 after she was found at her Southampton home by carers suffering from "severe abdominal pain'' but was reluctant to tell nursing staff what had happened to her.

Doctors examined her and found a full 400ml shampoo bottle in her abdominal cavity. The bottle was removed but she died two days later.

A standby juror who heard the start of the trial fainted as details of Ms Lynch's death were described to the court.

William Mousley QC, prosecuting, said the presence of the bottle would have been "extremely painful'' and it would not have been possible for Ms Lynch to have caused the injuries to herself, and she did not tell hospital staff what had happened.

He said: "She was at the very least reluctant to say what had caused this terrible pain, either denying that anything had happened to her or refusing to answer when asked the question, but she did confirm to the nurses she saw in hospital she had been assaulted. She was obviously very scared.''

He explained that McBride admitted visiting Ms Lynch's home at the time the injuries would have occurred and added: "There was nobody else who could have been responsible for what the prosecution says was a perverted sexual assault.''

Mr Mousley said that Ms Lynch was a "chronic drinker who had a chaotic lifestyle which left her vulnerable''.

He said that she was visited at home by support workers who had given her the shampoo bottle to help with her personal hygiene.

Describing McBride, Mr Mousley said that he was a "stocky well-built man'' who admitted to injecting steroids.

He said that McBride had admitted to an acquaintance that he enjoyed sex with older women and during April last year he had viewed "extreme violent pornography''.
Senior Investigating Officer, Detective Chief Inspector Ellie Hurd, said:
"On Friday, April 18, Daniel McBride carried out a horrific, humiliating and sadistic attack on an extremely vulnerable woman for his own perverted purposes.
"Having invited himself into Maj Lynch's home, he callously inflicted horrendous internal injuries to her, leaving her to die a prolonged and no doubt excruciatingly painful death.
"Daniel McBride has repeatedly lied about what happened that night and showed no remorse for his actions which can only have added to the uncertainty and distress of her friends and family.
"I hope the verdict and sentence can provide a degree of satisfaction that some justice has been achieved for Maj."