New Indoor Waterpark Planned For Isle Of Wight
13 September 2018, 09:24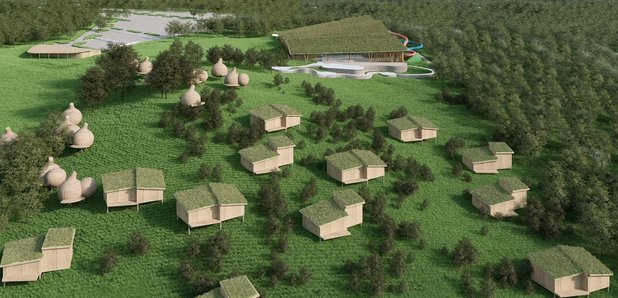 The Isle of Wight could be getting a new multi-million pound indoor waterpark.
Proposals have been announced by the owners of Robin Hill Country Park, for a centre called The Springs which would need the go-ahead from the council. Plans haven't been submitted yet.
Alexander Dabell, Managing Director of Vectis Ventures Limited, said:
"After years of considered planning, we are delighted to unveil our proposals for 'The Springs', an exhilarating new indoor water park to be situated at Robin Hill Country Park, with the most stunning views across the Isle of Wight.
"Tourism is very important for the Island and 'The Springs' is a further development of Robin Hill which is designed to extend the tourism
season. We've had great success with our 'electric woods' events, attracting over 90,000 visitors over the last four years, however, the Island needs more innovative, fun all-weather attractions for visitors and residents in the autumn-winter months.
"'The Springs' ticks that box and at the same time provides opportunities for other local tourism businesses to operate a longer season. 'The Springs' development will complement our plans for Nesting, creating a fantastic reason to visit the Isle of Wight.
"We are extremely excited to progress with these plans, after all, 'The Springs' will be splashing great fun!"
Will Myles, Managing Director of Visit Isle of Wight, said:
"I am extremely proud to work with Vectis Ventures, who continually invest in the Isle of Wight's tourism offering. 'The Springs' is exactly what we need on the Island for residents and visitors alike. We are always looking for ways to extend our overall season, and this will certainly have a huge impact."