Knife Amnesty Across Hampshire & Isle Of Wight
20 June 2016, 08:14 | Updated: 20 June 2016, 08:16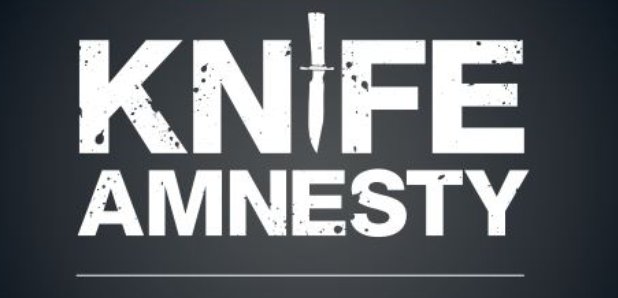 Hampshire Police are starting a knife amnesty - in an effort to get dangerous blades off the streets.
People are being encouraged to hand knives in now, without being prosecuted.
Amnesty bins will be inside Southampton, Portsmouth and Newport police stations from today, as part of Operation Sceptre.
Police say gang-related knife crime is rare in Hampshire - but they want to tackle and disrupt the supply of the weapons.
Chief Inspector Claire Taylor, said:
"Operation Sceptre is an anti-knife crime initiative which was started by the Metropolitan Police and adopted by a number of forces across the UK.
"Fortunately gang related knife crime is very rare in Hampshire, therefore our focus is on four areas: tackling and disrupting the supply of knives, targeting those who carry and use knives, preventing people from getting involved in knife crime and increasing prosecution.
"We know people carry knives for many reasons including fear, or because they think it will protect them. However, in reality carrying a knife puts them at greater risk of being seriously injured or killed, not to mention being arrested for possession of a bladed article.
"This amnesty is your chance to hand unlawful weapons in and walk away without prosecution and be free from the fear you could be putting yours and your loved ones lives at risk.
"I would urge you to take this opportunity to rid yourselves of any illegal weapons, as we are continually developing intelligence on those believed to be carrying knives or bladed articles. We will take a robust approach to anyone found to be illegally in possession of a knife or bladed article on the streets."