Jet Ski Hits Red Jet In Southampton Water
6 November 2016, 08:21 | Updated: 6 November 2016, 08:22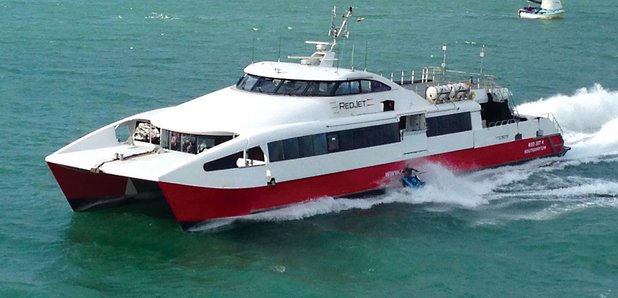 Red Funnel Ferries say a full investigation is being carried out after Jet Ski hits Red Jet In Southampton water.

It happened as 45 people were on board the service from Southampton to West Cowes but no one was hurt.
Picture from Twitter @BacheRichard
Red Funnel Ferries have released this statement to Heart
Red Funnel Ferries can confirm that a Jet Ski made contact with the side of a Red Jet in Southampton Water near Calshot this morning, Sat 5th November. The Red Jet was the 12.15 departure from Southampton to West Cowes with 45 passengers onboard. No one was injured in the incident and the Jet Ski rider was picked up by the Red Jet crew and taken ashore. No damage was sustained to the Red Jet and the Jet Ski was later recovered.
The cause of the incident will be investigated and the relevant authorities have been informed.