Farmhouse Fire Cause By Rodents Near Winchester
27 May 2014, 13:32 | Updated: 30 March 2016, 13:50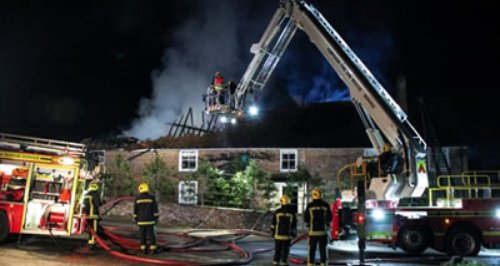 A fire that caused severe damage to a farmhouse in Cheriton is thought to have been caused by rodents chewing through cables.
50 firefighters were called to North End Lane in Cheriton on Sunday night.
They found the origin of the fire was most likely to have been electrical cabling in the roof, which had seen its PVC insulation chewed off by rodents.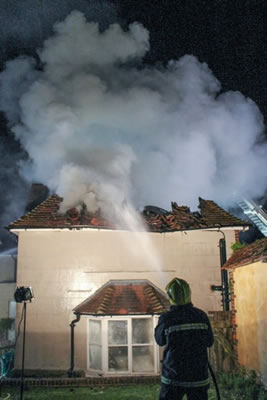 Though part of the house's roof and top floor were badly damaged, the officer in charge of the incident paid tribute to the firefighters who managed to keep much of the property intact. Station Manager Mark Budden said:
"The firefighters worked extremely hard to stop the fire spreading to the rest of the roof and also salvaged much of the owner's property from the house.
"The first crew on the scene put in place a really good plan, which ultimately saved much of the roof and top floor of the building."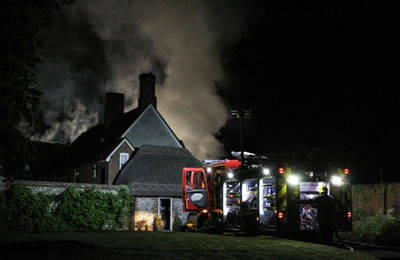 The owner of the farmhouse was in his property at the time the fire broke out and managed to evacuate, along with several members of his family.
They were then able to call 999 to raise the alarm. No-one was hurt in the incident. Station Manager Budden added:
"The family did absolutely the right thing. In the event of a fire, we urge people to get out, stay out and call us out."