Drug Dealer Arrested In Portsmouth Jailed For 15 Years
23 September 2016, 07:08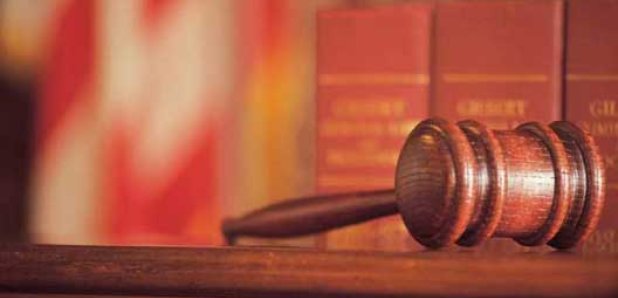 A drug dealer who was arrested in Portsmouth is starting a jail term of 15 and a half years.
Kandan Sivapunniyam, from Stratford in London, was stopped by police in Holbrook Road back on 10 March.
The 20-year-old was found with a handgun and Class A drugs.
He pleaded guilty to two counts of possession with intent to supply a controlled drug of Class A - for crack cocaine and heroin - and was found guilty of having a firearm intent to commit indictable offence.

Chief Inspector James Pegler said:
"Gangs from outside of Hampshire are travelling to Portsmouth to supply drugs; most of these originate from London and some are associated with weapons and violence.

"We continue to work hard to make the city a hostile place for such gangs, by building intelligence and taking enforcement action against the networks that pose the most risk to the public and by responding quickly to information.

"In this example, a positive arrest was made, taking an illegally held firearm off the street, which has resulted in a substantial prison sentence.

"It is essential that dangerous people, like Mr Sivapunniyam, feel that they will be stopped by the police as this will discourage them from carrying weapons and dealing drugs in Portsmouth."
Hampshire Police said:
'Operation Fortress sees police and other agencies working together to reduce the harm of drug-related violence. One of the aims is to restrict the supply of drugs and officers are keen to hear from anyone who is concerned about illegal drugs or drug-related crime in their neighbourhood.
'The things to look out for are as follows:
- A sudden increase in visitors to a house or flat and people only staying for a very short time.
- Short exchanges between small groups of people at or close to a flat or house.
- Residents leaving a flat or house on numerous occasions throughout the day and returning a short time later.
- People loitering in an area and using their mobile phones frequently.
- New-looking or hire cars parked outside a house or flat that wouldn't normally be there, and being driven by somebody that you wouldn't normally associate with driving that style of car.
'If you have any concerns about drug-related activity in your area please contact us on 101 or 999 if a crime is in progress. Information can be given anonymously by calling Crimestoppers on 0800 555 111.'