Chinese Firm To Help Run South West Trains
27 March 2017, 09:31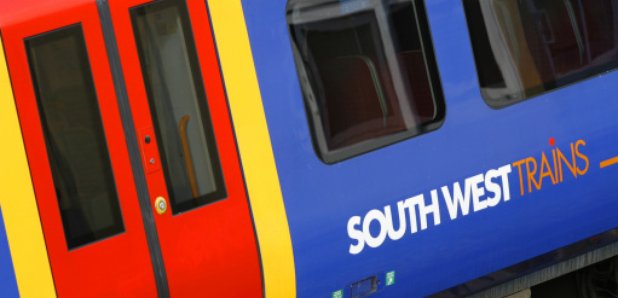 A Chinese company will help operate South West Trains - after a surprise announcement by the government.
MTR will run SWT with the giant First Group for seven years from August.
First MTR will take over from Stagecoach, which currently runs SWT services across south east England to and from London Waterloo.
The Rail, Maritime and Transport (RMT) union said the Chinese state was now set to make ``a killing at the British taxpayers' expense''.
The Department for Transport (DfT) said:
``First MTR South Western Trains Limited will use the experience of one of its major shareholders MTR, who operate the busy Hong Kong metro, to deliver smooth and rapid journeys for passengers travelling around London's suburban network.
``Faster journeys will be delivered through a consistent fleet of new suburban trains offering a regular, metro-style service. Passengers can look forward to more space.''
Transport Secretary Chris Grayling said it was more ``great news'' for rail passengers following the recent announcement of a consultation on the South Eastern franchise.
He said:
``First MTR South Western Trains Limited will deliver the improvements that people tell us they want right across the South Western franchise area, from Bristol and Exeter, to Southampton and Portsmouth, to Reading, Windsor and London.
``We are delivering the biggest rail modernisation programme for over a century and this franchise will deliver real changes for passengers, who can look forward to modern trains, faster journeys and a more reliable service.''
The Government said the new operators will oversee a £1.2 billion investment to improve journeys for millions of train passengers.
The new franchise will see 22,000 extra seats into London Waterloo each morning peak and 30,000 extra seats each evening peak, as well as a fleet of 90 new trains, providing more space for passengers on Reading, Windsor and London routes.
There will be more frequent and additional services across the franchise, faster journeys across the network and earlier and later trains.
Stagecoach said it was disappointed that it had been unsuccessful in its bid for the new franchise.
Group chief executive Martin Griffiths said:
``We are proud to have operated the network under the South West Trains brand for more than 20 years and we are disappointed that we have been unsuccessful in our bid for the new franchise.''
FirstGroup chief executive Tim O'Toole said:
``We are delighted that our partnership with MTR has been selected by the DfT to run the South Western rail franchise, a key part of the country's railway network which millions of people rely on every day.
``Our successful bid will deliver the tangible improvements that customers and stakeholders have told us they want from this franchise.
``Passengers can look forward to new and better trains, more seats and services, quicker journey times, improved stations and more flexible fare options.''
Jeremy Long, chief executive of European Business at MTR Corporation, said:
``MTR is known across the world for the excellent quality of its rail services, and we look forward to working with FirstGroup to provide a best-in-class travel experience for passengers in London and the South West.
``Together we will deliver a major programme of upgrades, including improvements to both rail services and customer experience, for passengers travelling across the South Western network.''
RMT general secretary Mick Cash said: ``Once again the Government have refused to consider the public sector option for a major rail franchise and instead it's a foreign state operator, in this case the Chinese state, which is set to make a killing at the British taxpayers' expense.
``The nonsense is that, with the Government triggering Article 50 this week, they would be free to ignore EU rail directives that slam a block on public ownership.
``It is, frankly, ludicrous that the Tories are continuing with the 'any state but the British state' policy which has plundered our railways for over two decades.
``RMT is deeply concerned at exactly what this announcement will mean for our members, these crucial rail services and the safety of the travelling public.
``We will be seeking an early meeting with the new owners to secure cast-iron guarantees on the jobs and role of the guards, the future of the wider workforce and the safety and quality of passenger services.''
Anthony Smith, chief executive of the independent watchdog Transport Focus, said:
``Passengers using trains on the South West network told us their main priorities for a new operator are boosting reliability and more space to sit and stand in some comfort.
``They also want to see a better train experience, stations modernised and improved information.''
MTR, which is owned by the Hong Kong government, runs rail services between London Liverpool Street and Shenfield.
It will operate the new Crossrail line through London from the end of next year.
It jointly ran London Overground with Arriva until last December and has rail operations around the world including China, Sweden and Australia.
SWT commuter lines are the busiest in Europe, with passenger numbers doubling since it became the first rail company to be privatised 21 years ago.
Every year 100 million people travel to and from Waterloo - the busiest station in the country.
SWT runs 1,700 trains a day serving 200 stations and employs 4,500 staff.