Attempted Murder Investigation After Southampton Attack
20 October 2017, 08:09 | Updated: 20 October 2017, 08:12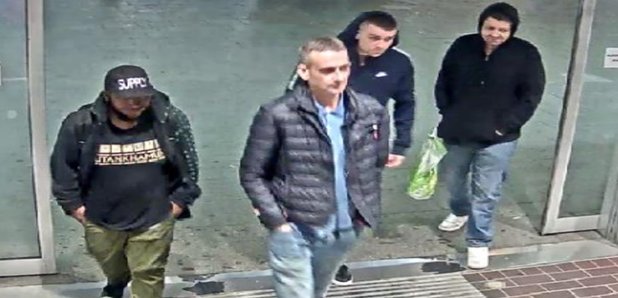 A serious attack on a man, outside a Southampton pub three months ago, is now being treated as attempted murder.
The main artery in his neck was cut, by The Encore in Commercial Road on Saturday 22 July.
CCTV's now been released of four men, later seen getting a coach to Gatwick (above).
The man has been recovering at home after the main artery in his neck was severed. He underwent emergency surgery at the time that saved his life.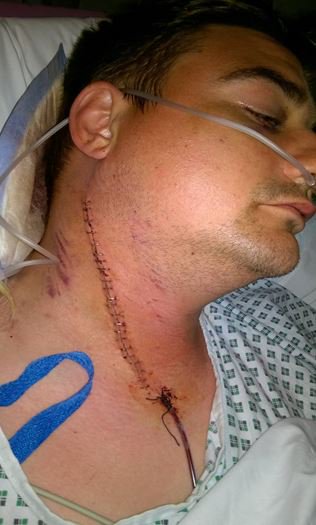 A Hampshire Police statement said:
'We previously released CCTV footage that showed a group walking down Bedford Place towards Commercial Road and the Encore Pub, 10 minutes before the incident occurs.
'Several vehicles pass the incident and occupants of one of the cars get out and help. A couple are captured on CCTV walking along Commercial Road around the time of the incident also. These are still key witnesses and we continue to urge them to get in contact.
'Information suggests that after the victim was assaulted, this group of men have made their way over to Harbour Parade and taken a coach from Southampton Coach Station to the North Terminal train station at Gatwick Airport, before boarding a train that travelled through London, Hertfordshire and finally terminated in Bedford.
'We can now release images of the men, captured here on CCTV at Gatwick Airport, North Terminal train station.'
Detective Constable Marsha Brown said:
"We believe these men get off the train in central or north London and we have been carrying out extensive and complex enquiries to trace them. We are now in a position to release these images and ask the public to assist in identifying them.
"We want to hear from anyone who may know these men to come forward and speak with us. They are all quite distinctive and I believe someone knows who they are. If you recognise any of them, get in contact.
"Furthermore, we want to hear from anyone who may have seen this group on the coach to Gatwick or on a train in the early hours of Saturday 22 July.
"Please call Hampshire Constabulary 101 and quote Operation Evasion or 44170281379. Thank you."
Alternatively, you can call Crimestoppers on 0800 555 111 and leave information anonymously.