Ainslie Awarded Freedom of Lymington
25 October 2013, 10:55 | Updated: 30 March 2016, 13:50
Sir Ben Ainslie has been presented with the Freedom of Lymington.
It's the highest honour the town can give out, and the 36-year-old became the first person ever to receive it on Thursday 24th October.
Sir Ben was met by the Mayor and presented with a special scroll.
The Freedom of the town is a civic honour which doesn't actually give him any special rights, but is to recognise his achievements in sailing and contribution to the town.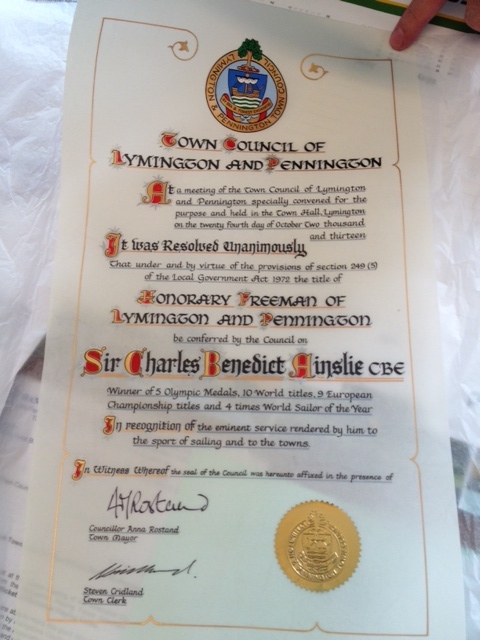 He's won four Olympic gold medals, one silver medal, ten World titles and nine European Championships - as well as the America's Cup in 2013 with US team Oracle. He's also been named World Sailor of the Year four times.
His four Olympic triumphs came in Sydney 2000, Athens 2004, Beijing 2008 and London 2012 - in the Finn class at Weymouth and Portland.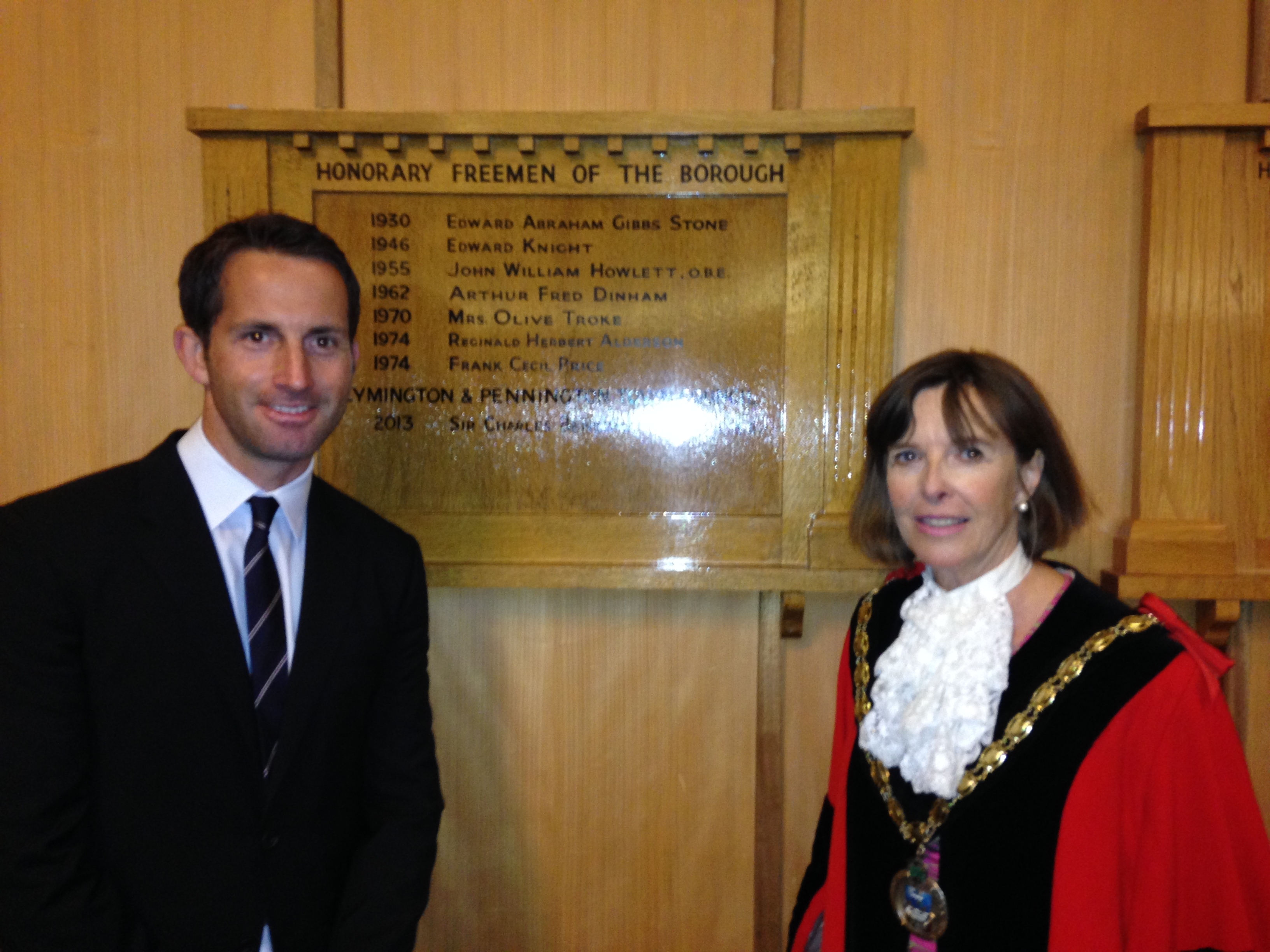 Ainslie was born on 5 February 1977 in Macclesfield, Cheshire and grew up in Cornwall, before moving to Lymington. He went to school at Peter Symonds College in Winchester.
With his fourth Olympic Gold medal at Weymouth and Portland in 2012 he became Britain's most successful Olympic sailor of all time and the most successful Olympic sailor in history. Sir Ben was then made Team GB's flag bearer for the London 2012 Closing Ceremony.
After the Games, he was honoured with a gold post box in Lymington and in January 2013 Ben was knighted by Princess Anne at Buckingham Palace.