£5m Business Centre Approved For Fareham
28 March 2014, 14:13 | Updated: 30 March 2016, 13:50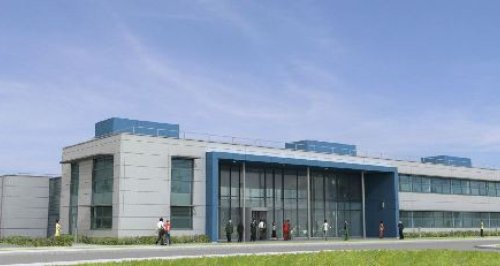 £5.3m plans to build a brand new business space in the Solent Enterprise Zone at Daedalus, Fareham, have been approved by Fareham Borough Council.
The Innovation Centre project will create around 150 new jobs. There will be new office space and workshop facilities for new businesses. The focus will be on the engineering, aerospace, aviation and marine industries, with support to help them grow and succeed.

The development is part of large scale investment at the Enterprise Zone, which includes improvements to the runway and new hangar space. In Autumn, Fareham College will open a new Centre for Engineering and Manufacturing Advanced Skills Training (CEMAST) on site. Fareham College and Fareham Borough Council have been working together to ensure potential links between developing local skills at CEMAST and local jobs at the Innovation Centre are maximised.

Executive Leader of Fareham Borough Council, Councillor Seán Woodward, said:

"I'm delighted this project has been given the go ahead, it's the latest bit of good news in the delivery of the Solent Enterprise Zone at Daedalus. The Innovation Centre will see the construction of state of the art business facilities at Daedalus and the creation of highly skilled local jobs.

With top the range support on offer for new companies in engineering, aerospace, aviation and marine, the Innovation Centre is great news for Borough's economy as a whole."

Kevin Bourner, Head of Area at the HCA, said:
"The Innovation Centre is the next critical stage in the development of the Solent Enterprise Zone. The news that work can now get underway on the centre is another clear sign of the good progress that is being made at Daedalus thanks to the efforts of all partners involved."

Len Salter, Managing Director of Bouygues UK's Construction Central South, team said:
"We are delighted to be working with Fareham Borough Council on this Innovation Centre which will enhance and compliment the CEMAST project currently on the adjacent site for Fareham College. These facilities will encourage the learning, training and business skills development of the area significantly, for the benefit of the whole of the Solent LEP region and existing and new businesses alike.''

Work on the project is expected to start in April.