5,000 Wasps Found In Winchester House
27 August 2014, 15:58 | Updated: 30 March 2016, 13:50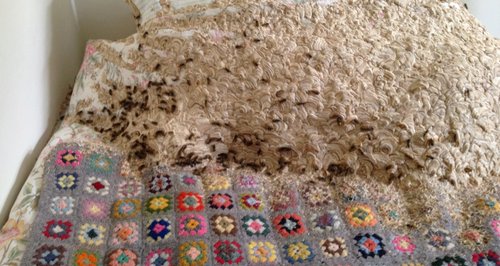 A pest controller's had to deal with five-thousand wasps which had built their nest on a spare room bed in Winchester.
They'd chewed through the pillows and mattress to make the 3 foot nest in St Cross.
John Birkett from Longwood Services Pest Control tells us it was his strangest job ever;
"I've been doing it over 45 years and I've never seen this before and I've seen a lot of nests as big as this in roof spaces but I've never ever seen anything quite like this before."
It took two hours to dismantle the nest in St Cross which would've taken around 3 months to build.
John says the wasps had burrowed down into the bed:
"The whole pillow - you couldn't see it because of the wasps nest, and that's a bout three foot across, but not only had they gone across the pillow they'd started digging into the mattress and going round the edge of the bed on the outside of the bed."