'Zero' Drop In EU Students In Scotland Since Brexit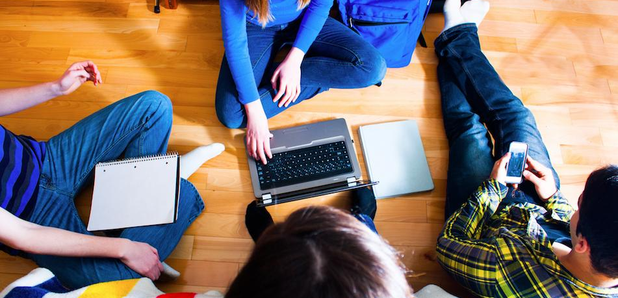 Capital has discovered Scotland's leading universities have noticed no impact on student numbers after the EU referendum.
There has been zero reduction in EU nationals applying for courses north of the border following Brexit, we can reveal.
We contacted Aberdeen, Glasgow, Edinburgh and St Andrews institutions and was told there has been no drop in people from Europe coming to study for the upcoming semester.
Thousands of students are due to start the new academic year in the next few weeks.
Many pro-EU campaigners feared students would be turned off from applying in Scotland due to the uncertainty of the negotiations.
First Minister Nicola Sturgeon has said she is to ask Parliament to support a designated 'Brexit Minister' who will assist in striking 'the best deal for Scotland' in the break-away talks.
Earlier this week, Scottish universities said they were worried they could lose out on EU funding after the vote.
The SNP released figures showing higher education institutions receive almost 165 million euros from a European scheme. It's not clear to that pot after Britain breaks away from the European Union.
A University of Edinburgh spokesperson said: "There is no evidence that 2016 entry EU application and acceptance rates have been affected by the outcome of the referendum.
"We understand that early announcements by the UK and Scottish governments that the fee status of EU students entering higher education in 2016 will be unchanged for the duration of their studies has done much to reassure applicants.
"We hope similar reassurances will be given to those entering in 2017, who will begin to apply to UK universities next month."
If you know of any EU nationals who have decided not to study in Scotland following the Brexit vote then email scotland.news@thisisglobal.com