Woman Jailed For Train Bottle Attack
2 February 2017, 14:00 | Updated: 2 February 2017, 14:02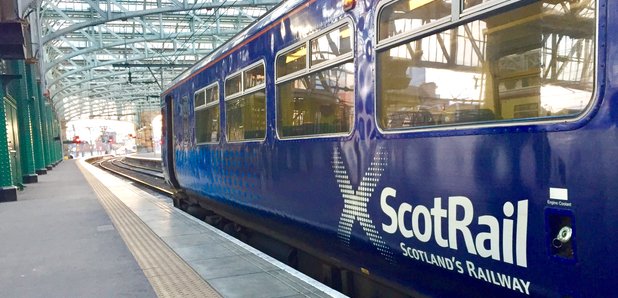 A woman who left a fellow train passenger with nasty facial injuries after striking her with a broken glass bottle has been jailed for three years.
Rosemary Paterson, 31, launched the ''shockingly violent'' attack after a row erupted between her and her 23-year-old victim during a train journey.
She was jailed at Kilmarnock Sheriff Court on Monday after admitting serious assault charges.
The incident happened on board the 9.12pm Glasgow to Kilmarnock ScotRail service on Wednesday October 12 last year, British Transport Police said.
The female victim had boarded the service at Glasgow Central station with a male friend.
During the trip, an argument flared between the victim, Paterson and Paterson's friend Ciaran Hardie.
BTP said the row soon became violent, with Paterson striking the victim's friend on the head with the bottle. When the bottle broke, Paterson then used the weapon to inflict injuries on the woman's face and neck.
Paterson, of Newmilns, East Ayrshire, was arrested, charged and later admitted carrying out the attack.
Hardie, 30, also of Newmilns, will be sentenced at the same court at the end of the month after admitting a charge under Section 38 of the Criminal Justice and Licencing Act, BTP said.
Lead investigator Detective Sergeant Marc Francey said: ''Paterson's actions on that train were shockingly violent and dangerous.
''She struck her victim with a broken glass bottle which caused some extremely nasty cuts requiring stitching.
''Thankfully the cuts have now all healed, but the psychological trauma of this will stay with her indefinitely.
''There is no place for this sort of behaviour on the rail network and we will work tirelessly to ensure that violence is deterred and offenders are brought before the courts.
''Paterson will spend the next three years behind bars for her extremely reckless and vicious behaviour, plenty of time for her to reflect on these actions.''
A ScotRail Alliance spokesman said: ''We do not tolerate violence or abuse of any kind towards our customers or staff. We are thankful that the perpetrator of this attack has been brought to justice.''