What Do You Think Of Police Scotland?
29 July 2015, 16:47 | Updated: 30 March 2016, 13:50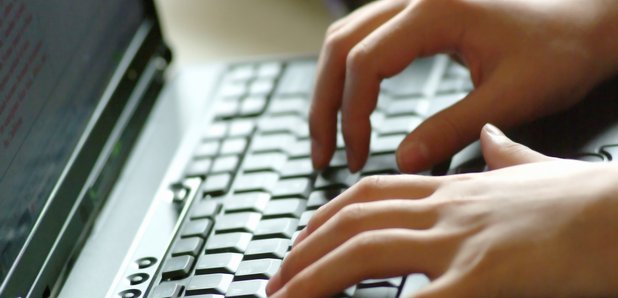 Members of the public are being asked to pass on their experiences of police call centres as part of a review of the service following the M9 crash deaths.
Her Majesty's Inspectorate of Constabulary in Scotland (HMICS) has launched an online questionnaire to find out more about people's experiences of call handling since the single police force was established in 2013.

Police officers and civilian staff are also being asked to provide input.

HMICS is reviewing all call handling across Scotland after John Yuill and Lamara Bell died in a car crash on the M9 earlier this month.

HM Inspector of Constabulary Derek Penman said: "We are keen to understand the quality of call handling being provided across Scotland and want people to share their experiences over the last two years with us - when they have called the police on 101 or 999, when things have worked well and when, perhaps, they have not.

"We are also keen to hear from officers and staff who currently or have recently worked within police contact, command and control facilities and offer them an opportunity to highlight areas which may be relevant to our review.''

The online questionnaire is available here until Sunday August 23.

"The information which we receive this way will help highlight any potential strengths and weaknesses within these police facilities across Scotland,'' Mr Penman added.

"I can give an assurance that all responses will be treated in confidence, only for the purposes of this review and will not be shared with any other organisation.''

HMICS will also visit all Police Scotland contact, command and control facilities, speak to the officers and staff who work in them, audit calls and look at processes and procedures.

An interim report on its findings will be given to the Justice Secretary by the end of next month, with the full report completed by the end of October.

Call handling has come under scrutiny after it emerged that police admitted the incident involving Mr Yuill and Ms Bell was reported to them but they failed to follow it up for 72 hours.

It was reported via a 101 call from a member of the public, but the message was not logged in the system and no action was taken at the time.

The pair were only discovered in the car three days later, on Wednesday July 8, after police received a further call to the scene.

Mr Yuill was found dead inside the blue Renault Clio. Ms Bell, who was discovered alive but critically ill, died in hospital a week on from the crash.

The couple's funerals are due to be held this week.