Ultra-Endurance Cyclist Looks To Smash Round-The-World Record
3 April 2017, 07:07 | Updated: 3 April 2017, 07:09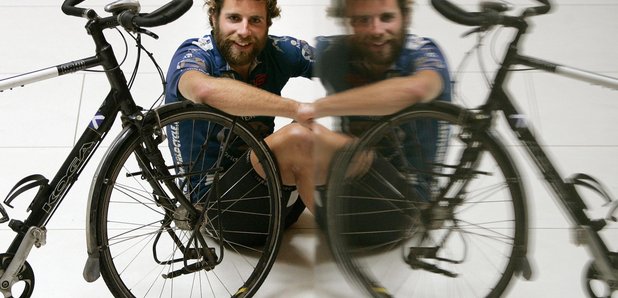 Ultra-endurance cyclist Mark Beaumont has announced plans to smash the record for circumnavigating the globe.
The adventurer has set a target to bike around the world in 80 days - less than half the time he took to complete the route more than nine years ago.

The Scot will begin his attempt to travel the 18,000 miles around the planet in Paris on July 2.

Beaumont is perhaps best known for completing his cycle around the globe in 194 days in February 2008, setting what was at that time a world record.

Since then, riders have whittled the record down to the current level of 123 days, set by New Zealand's Andrew Nicholson.

Beaumont will therefore have to break the existing world record by more than 40 days to achieve the tough target.

He will be supported by a team including a mechanic, nutritionist, physiotherapist and manager on the new tour, in contrast to his 2007/08 tour, when he travelled solo.

As a warm up to the trip, called the Artemis World Cycle, he will first cycle around the coastline of Britain, beginning on Tuesday.

The 3,500-mile, 15-day training ride will be at ''80 days'' pace and will see Beaumont cycle for 16 hours and 240 miles per day.

He said: ''This is the culmination of the past two decades, since I was a 12-year-old boy cycling across Scotland.

''I would love for this journey to give people the confidence to take on what they are capable of, for young people in particular to stop and to think 'what's my 80 days'?''

The adventurer was one of six rowers rescued in 2012 after their boat capsized in the Atlantic Ocean during another record attempt.

Beaumont added: ''I want to redefine the limits of human endurance by proving what seems impossible really is possible.

''After capsizing in the Atlantic, I gave up being an athlete for a couple of years, and enjoyed making documentaries about other athletes - but in truth I had unfinished business, I couldn't idly watch others push their limits.

''I am excited and nervous about what lies ahead, it truly is unchartered territory.''

The adventurer is raising funds for Orkidstudio, which works to benefit communities worldwide through innovative architecture and construction.