Trump Could Visit Scotland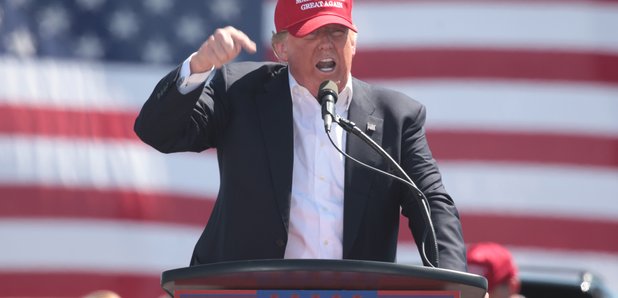 US President Donald Trump is likely to visit Scotland on a state visit to the UK in order to minimise protests, Alex Salmond has said.
The former first minister of Scotland said he believes the royal Balmoral estate in Aberdeenshire would be seen as a better option for Mr Trump to meet the Queen as it would be more difficult for protesters to access.
Mr Trump, whose mother was born on the Isle of Lewis, owns two golf courses in Scotland and took time out of his presidential campaign to mark the reopening of Turnberry in South Ayrshire last year.
The creation of his first Scottish course at Balmedie in Aberdeenshire led to bitter clashes with Mr Salmond over an offshore wind farm planned in sight of the resort.
Mr Salmond said on his LBC radio phone in on Wednesday that he had signed the parliamentary petition calling for Mr Trump's visit to be downgraded from a state visit to spare the Queen ``embarrassment''.
But in response to a question from a listener, he said he would not seek to bar Mr Trump from visiting Scotland.
The SNP MP said: "You have to respect the office but you don't have to accord somebody the full panoply of a state visit when the greatest presidents on earth and in history had to wait two or three years for it.
"I think him going to Scotland is quite likely, and I'll tell you why.
"If you come to London in current circumstances or with another embarrassment there will be hundreds of thousands certainly, maybe more, people in the streets.
"I think they will see Balmoral as a much, much safer option because even in Scotland, even from my constituency which is adjacent to Balmoral in the north east of Scotland, it takes me a good two hours to get there from my house.
"So I reckon they think Balmoral is a much better option to try and minimise the protesters, but believe me if it was Balmoral, if it's London, if it's Timbuktu, he'll be met by very substantial protests.''