Tributes to schoolboy found dead in Fife
8 March 2017, 16:24 | Updated: 8 March 2017, 16:26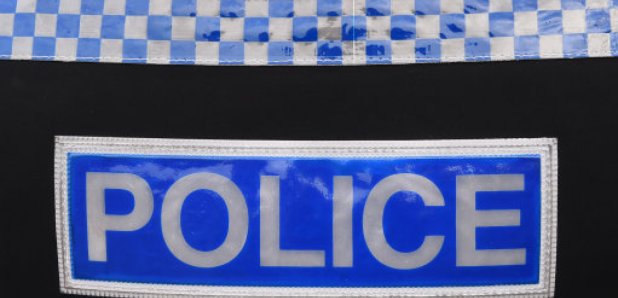 Tributes have been paid to a 14-year-old boy who was found dead in his home weeks after revealing he was gay online.
Liam McAlpine died in Glenrothes, Fife, on Sunday.
His death comes after he apparently posted a video to YouTube in which he reveals he is gay.
In another video he speaks of being "bullied''.
The boy's school paid tribute to the "cheerful, pleasant and likeable'' pupil, and said they had a robust anti-bullying policy.
Avril McNeill, headteacher of Glenrothes High School, said: "We are all deeply saddened by the news of Liam's death and our thoughts are with his family at this difficult time.
"Liam was a cheerful, pleasant and likeable pupil with an excellent attendance record at school.
"He will be missed within our school community.
"Our guidance teachers, psychological and community chaplaincy teams are on hand to offer support to any pupils or staff who may need it.
"We have a robust anti-bullying policy at Glenrothes High School.
"Bullying in any form is unacceptable and we have a number of systems in place to support children and help them to feel safe.
"I would urge anyone who is feeling threatened or vulnerable to report this to someone they trust.''
Police Scotland said Liam's death was being treated as "unexplained'' and investigations were continuing.
A spokeswoman said: ``Police in Fife are investigating following the death of a 14-year-old boy at an address in Elgin Drive, Glenrothes.
"The incident was reported to police around 3.40pm on Sunday, March 5.
"The death is currently being treated as unexplained and enquiries are ongoing. A report has been sent to the procurator fiscal.''
The death of the 14-year-old comes after Police Scotland and NHS Fife issued a warning to parents of all secondary-school pupils in the Glenrothes area about the circulation of prescription drugs in the area.
It said: "We have been made aware that prescription tablets are in circulation amongst secondary school-aged children in the Glenrothes area.
"The tablets that we know of are Citalopram, Fexofanadine and Bedranol.
"While there does not appear to be any issues with the composition of these medications, if consumed they can cause serious side effects and may have life-changing consequences.
"It is never safe to take someone else's medicine.
"If you suspect that your child may have taken any of these, you should seek immediate medical attention for your child.''
Scotland's Education Secretary sent his condolences to the teenager's family.
John Swinney said: "I express my deepest sympathy to the family of the young man in question and I cannot imagine what they are experiencing just now.''
Mr Swinney, who spoke during an evidence session before Holyrood's Education and Skills Committee, said he was not in a position to make any further comment at this stage.
He made the comments in response to a question from Conservative MSP Ross Thomson, who asked if the Government intends to act with "urgency'' over the bullying of LGBT people at school.
Mr Swinney told him: "Bullying is reprehensible in whatever shape or form it takes place.
"We have a very clear expectation on the education system to tackle bullying and to support young people in all of their needs.''
He said ministers are looking carefully at issues raised by campaigners and will move as quickly as possible to address them.