Tributes To Kirsty Maxwell, Who Died In Benidorm
2 May 2017, 07:23 | Updated: 2 May 2017, 09:34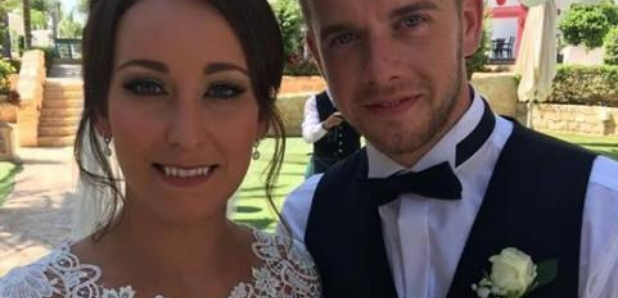 Family and friends of a woman who plunged 10 floors to her death in Bendiorm have told Capital they're completely heartbroken.
Kirsty Maxwell from Livingston, had been on a hen weekend when it happened on Saturday.
Kirsty was with a group of around thirty women who'd travelled to Spain ahead of a friend's upcoming wedding.
But celebration turned to tragedy when the 27 year old plunged to her death from a flat in the Spanish resort.
In a statement released to Capital by Kirsty's dad, he said "She was the most amazing person, completely selfless, and everyone who met her fell in love with her.
"She brought joy and happiness wherever she went and was the most loyal friend anyone could ask for.
"The response so far for her fundraising just shows how much she was loved.
"Her family need support at this time to get her back home so appreciate any donations made."
Kirsty got married to her husband Adam in September.
On social media, family and friends uploaded pictures, some of her in her wedding gown, and posted tributes to an "amazing, beautiful girl".
A Just Giving page has been set up by Kirsty's friend Carolyn Simpson, whose hen weekend it was.
https://www.justgiving.com/crowdfunding/Bringourgirlhome?utm_id=106&utm_term=XkYRAjGjn