Think There's LGBT Equality? Think Again
21 July 2015, 06:00 | Updated: 30 March 2016, 13:50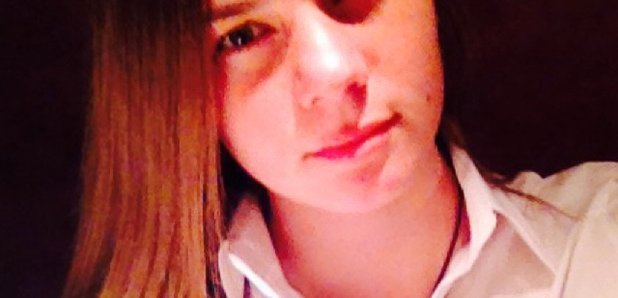 Lesbian, gay, bisexual and transgender (LGBT) people in Scotland are still facing discrimination, despite recent advances in the law and social attitudes, according to a report.
A total of 97% of LGBT people who took part in a survey for the Equality Network said they have personally faced prejudice or discrimination in their lifetime.

Incidents reported ranged from homophobic comments and attitudes to physical attack, sexual assault and discriminatory treatment when accessing services.

The report reveals that 89% of respondents believe LGBT people continue to face inequality in Scotland, and almost half of LGBT people had experienced prejudice or discrimination in the previous month.

That figure rises to 79% in the previous year.

A majority still never or only sometimes feel able to be open about their sexual orientation or gender identity with their own family (52%), at work (60%) or when accessing services (71%), for fear of the prejudice they might face, according to the survey.

This is 17-year-old Susannah McWhirter's story. She came out as gay in second year of high school.


Campaigners said there was still much more to do despite recent changes in the law such as the legislation of same-sex marriage and called on political parties to set out how they will tackle inequality ahead of next year's Holyrood election.

The Equality Network, which intends to conduct the survey within each parliament's lifetime, has published recommendations in the report which it said are a "blueprint for progress'' needed over the next ten years.

They include a call for the Scottish Government to publish an LGBT equality and human rights strategy and action plan.

Tom French, policy and public affairs co-ordinator at the charity, said: "The Scottish LGBT equality report reveals the stark reality of the prejudice, discrimination and other forms of disadvantage that LGBT people continue to face in Scotland.

"It is clear that while we have made welcome progress in recent years, there is still much more to do before LGBT people will experience real equality in their day-to-day lives.

"The scale of the challenge is considerable and with the next Scottish Parliament election rapidly approaching we will be looking to the Scottish Government, and all the political parties, to set out clear plans for how they will tackle inequality and make Scotland a fairer and more equal place for LGBT people to live.''

A Scottish Government spokeswoman said: "Despite the significant progress made in relation to LGBT equality, particularly in recent years, we are aware of the inequality still facing LGBT people and communities today.

"There is no place for any homophobic, biphobic or transphobic prejudice or discrimination in modern day Scotland or anywhere else.

"We are working closely with key stakeholders in relation to addressing key priorities such as education and are continuing with the implementation of the Marriage and Civil Partnership (Scotland) Act 2014 to provide marriage equality for LGBT people.

"We are also working in partnership with public and third-sector organisations to address the causes of hate crime, to raise awareness of what hate crime is and how to report it.

"This government is one committed to promoting a more equal society which values Scotland's diverse communities and the important role they play in enriching Scotland socially, culturally and economically.''