Teenager jailed for 27 years for rape and murder of Alesha MacPhail
21 March 2019, 11:46 | Updated: 21 March 2019, 11:53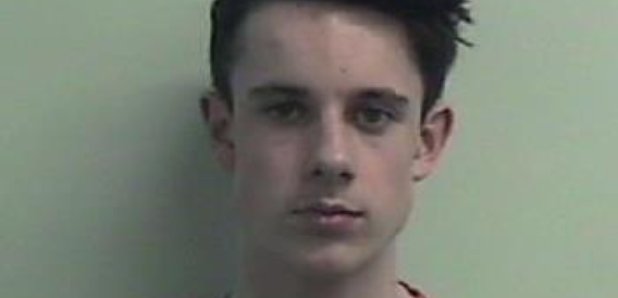 Aaron Campbell, the teenager convicted of raping and murdering Alesha MacPhail, has been jailed for an indefinite amount of time, with a minimum sentence of 27 years before he can apply for release.
The 16-year-old admitted the crime ahead of sentencing. He told a doctor and social worker in the days that followed her death in July 2018 he took amusement from the fact he hadn't been arrested.
Campbell went to the house where Alesha was staying with her dad and grandparents twice on the night in question, looking for cannabis. The first time he went into the house he took a knife to "protect himself" which he then returned. He then took 6-year-old Alesha, carrying her from the house and giving her his top because she was cold. At one point, she asked who he was. He told her, "I'm a friend of your dad's" and that he was taking her home.
He then took the Airdrie schoolgirl to a secluded spot on the site of the former Kyles Hydropathic Hotel, where he raped and murdered her, then throwing his bloodstained clothes in the sea.
Brian McConnachie QC, representing Campbell at the High Court in Glasgow on Thursday, said the 16-year-old had admitted responsibility for the rape and murder of Alesha, six, in background reports ordered by the judge.
He said: "The most striking thing about these reports is that in the reports Mr Campbell has admitted to responsibility for the rape and murder of Alesha MacPhail."
Mr McConnachie said the psychologist's report found that Campbell "presents with a range of traits on the psychopathy checklist and also has a wide range of factors present in relation to potential sexually harmful behaviour".
He said that Campbell's upbringing was "less than ideal" but that this was not a mitigating factor.
He concluded: "In dealing with this matter I would ask your Lordship to have regard to the fact that in imposing the punishment part at this stage it is a punishment part of a significant length undoubtedly which is being imposed upon a child."
Prosecutor Iain McSporran QC referred to a victim impact statement from Alesha's paternal grandparents Angela King and Calum MacPhail.
He said: "They are utterly devastated and heartbroken. She was a beautiful, kind and thoughtful child who they miss every day.
"They are tortured and tormented by the circumstances of her murder. I think overwhelmed is an understatement.
"They do not see how they can live a normal life. Her future was taken and so was theirs."
As Aaron Campbell was sentenced, Alesha's parents and grandparents sobbed in the public gallery. He showed no emotion as he was led away to screams of "rat" and "disgusting" from the 6-year-old's family.