Teacher Shortage In Scotland
25 September 2016, 08:17 | Updated: 25 September 2016, 08:19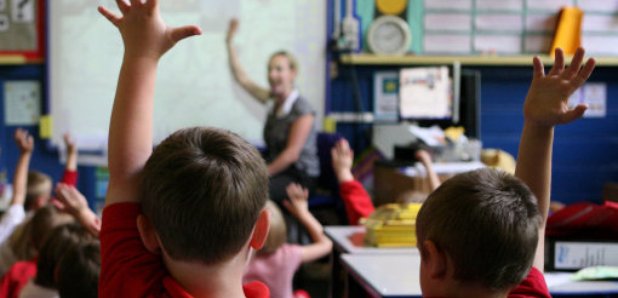 Schools faced a shortage of hundreds of teachers in the week before the new school year started, new figures show.
The figures, released to the Liberal Democrats through freedom of information laws, reveal there were 729 teacher vacancies across Scotland as of August 9.
Of these 388 were for primary teachers, while 341 vacancies were in secondary schools.
Argyll and Bute was the local authority area with the highest number of vacancies (200), followed by Aberdeen (86) and the Borders (47).
Tavish Scott MSP, the Liberal Democrats' education spokesman, said teachers would be "dangerously overstretched'' unless action was taken to address the shortages.
His party has called for a penny increase in income tax in order to raise money for education spending.
He said: "As the school year started schools across Scotland have been desperately trying to find qualified permanent staff.
"Thousands of pupils faced the prospect of going back to school without a dedicated class teacher in place.
"This can only increase pressure on other teachers and make life more difficult for those pupils who need the most support. More than 4,000 teachers have been lost on the SNP's watch.
"The SNP came to power on a promise to cut class sizes but they have gone up. If we are going to turn this around we need to get more teachers into classrooms.
"Local authorities are being forced to cut back on education as a result of the SNP's £500 million cuts to council budgets last year.
"The recent Fraser of Allander financial assessment of the SNP's spending plans show that councils face a £1 billion hit. The consequences for Scottish schools - the largest part of councils' budgets - will be severe.
"It is hard to see how this situation will improve unless the Scottish Government gets serious about funding education and give councils the support they need to invest in schools.''
A Scottish Government spokeswoman said: "We want all schools to have access to the right number of teachers with the right skills so every child in every community has the opportunity to fulfil their potential.
"While it is ultimately the responsibility of individual local authorities, the Scottish Government is taking a number of actions to help recruit and retain teachers.
"We are spending £88 million this year to make sure every school has access to the right number of teachers.
"Where there is an issue, this tends to be in specific areas where local factors, such as house prices, can be an important part of the problem.
"Teacher vacancies arise across Scottish local authorities continuously throughout the year. These figures represent less than 1.5% of the total workforce and in the time since they were compiled many of these vacancies will have been filled.''