Swift's Surprise Visit
13 July 2016, 09:14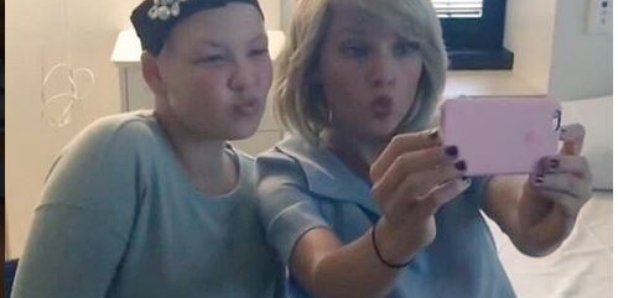 Pop superstar Taylor Swift has made a surprise visit to a children's hospital in Australia.
The Shake It Off singer spent time chatting and taking ''selfies'' with youngsters at Brisbane's Lady Cilento Children's Hospital on Tuesday.
Photographs on social media showed Swift meeting some of the young patients, including 13-year-old Bella Harry, who is battling bone cancer.
A video on Instagram showed the teenager clutching a signed pillowcase as she took pictures with the 26-year-old singer-songwriter.
In an interview with Australia's Today show, Bella said she burst into tears of joy after meeting her favourite singer.
``It was a surprise. When she walked through the hospital door I started crying because I was really, really happy,'' she said.
``We talked about what she was up to on the Gold Coast. She said she was up to bits and pieces but she was very excited to do the visit to the hospital.''
In a Facebook post, the hospital wrote: ''Thank you Taylor Swift for dropping by the Lady Cilento Children's Hospital to give our patients and families a special surprise they'll never forget.
''They'll never 'shake off' the memories you made.''
Swift has been pictured on the Gold Coast with British actor Tom Hiddleston, who she is reportedly dating.
She has been crowned the world's highest-earning celebrity, earning 170 million US dollars (£129.5 million) between June 2015 and June 2016.