SNP: Network Rail Responsible For Most Delays
18 January 2017, 06:18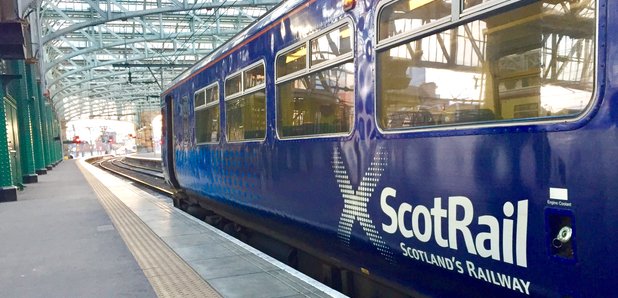 Network Rail is responsible for the majority of journey time delays on ScotRail services, the Transport Minister has said.
Humza Yousaf said Network Rail, which deals with railway infrastructure, has caused 54% of ScotRail delay minutes.
Delay minutes discount the first five minutes of any train delay in line with national rail regulations.
Mr Yousaf is calling for further devolution of Network Rail's functions such as capacity planning, major projects delivery, timetabling, and legal and property management relating to Scotland, which he said would save around £100 million a year and provide greater ''efficiency and effectiveness''.
He will be giving evidence to Holyrood's Rural Economy and Connectivity Committee on Wednesday.
He said: ''The Scottish Government have been arguing for greater accountability of Network Rail in Scotland - we fund and set out its objectives, yet as an organisation it remains unaccountable to Scotland's Parliament. That position is simply untenable.
''I have stated my case again to the Secretary of State for Transport, Chris Grayling, but he has been unwilling to consider further changes here in Scotland until the Network Rail routes in England and Wales achieve what we currently have in Scotland.
''In other words, he is saying that what we have in Scotland is the way forward. I, however, cannot sit on my hands - in the interests of Scotland's rail passengers, we must act now.
''Further devolution will bring substantial savings of around £100 million every year, so it is incumbent on us to seek to achieve greater efficiency and effectiveness across our railway.''
Figures published last week showed ScotRail has improved the reliability and punctuality of services but is still failing to hit a yearly target.
The yearly punctuality target for the past 12 months was at 90%, short of the 91.3% required in its franchise contract with the Scottish Government, which instructed the train operator to put in place an improvement plan last year to tackle performance problems.
A spokesman for Network Rail said: ''The ScotRail Alliance, which has existed for 18 months, already provides a dedicated and devolved rail network to Scotland through Abellio and Network Rail working together to improve rail services across the country.''