SNP Bid To Be Westminster Opposition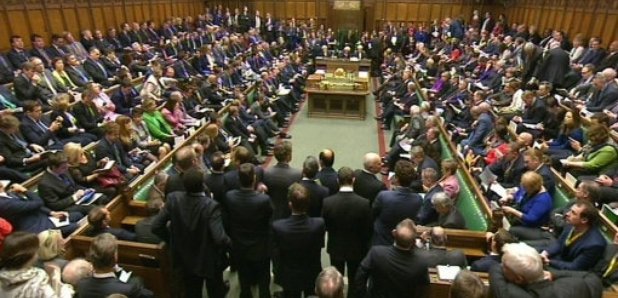 The Scottish National Party will today demand to be installed as the official opposition in the House of Commons, claiming Labour has descended into a "crisis-ridden shambles''.
The nationalists - which have 54 MPs - will cite rules in Erskine May, the parliamentary rule book, which make clear the official opposition to the UK Government must be "prepared to assume power''.
Pete Wishart, SNP shadow Commons leader, said: "Following the loss of two-thirds of its shadow cabinet, it is clear that the Labour Party fails this test.''
Writing on Twitter, he said: "There's obligations to be met to be the official opposition in the House of Commons.
"Labour now can't meet them. The SNP will seek to replace them.
"For those asking how this is possible it's in Erskine May. The official opposition must be 'prepared to assume office'. Labour can't any more whereas the SNP can.
"(The SNP is) organised and disciplined with 'shadows' in every department and ministry.
"There is also more support for the SNP front bench than there is for the Labour front bench in the House.''
A defiant Jeremy Corbyn is expected to face a leadership challenge after vowing to fight on despite the overwhelming vote of no confidence by his own MPs.
Angela Eagle has emerged as the likely challenger to the embattled leader and was the most senior member of the shadow cabinet to resign amid the chaos as scores of members of Mr Corbyn's top team deserted him.
The Labour leader, who will face a difficult session of Prime Minister's Questions in the Commons following the 172 to 40 vote in favour of the no-confidence motion, is expected to receive a warmer reception at a rally of his supporters on Wednesday evening.
Mr Corbyn has insisted he will not quit despite the lack of support from his parliamentary colleagues, instead pointing to his backing among the party's grassroots.