SFA interim boss leaves
8 February 2018, 17:12 | Updated: 8 February 2018, 18:13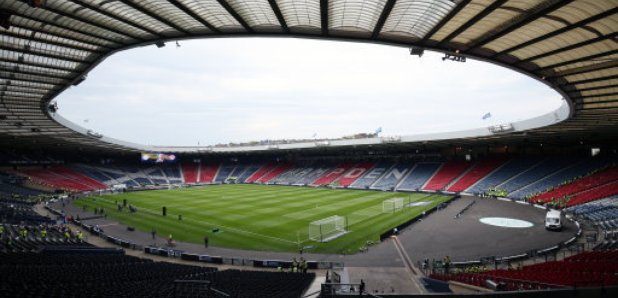 The Scottish Football Association has been thrown into fresh uncertainty after interim chief executive Andrew McKinlay resigned.
McKinlay handed in his notice on Thursday morning in order to take up a similar role with Scottish Golf, just seven days after stepping up following Stewart Regan's sudden departure.
The development leaves the SFA looking for a chief operating officer, chief executive and Scotland management team all at the same time.
Scottish Golf announced McKinlay would take up his post as chief executive in May. The golf governing body began its recruitment campaign in October.
Regan was on a four-man recruitment panel which was leading the search for a new Scotland boss, but McKinlay did not replace him on that committee. Board members Alan MacRae, Rod Petrie and Ian Maxwell have stepped up the process since Regan's resignation, earmarking Walter Smith among their list of candidates.
The announcement of the new departure comes 119 days after the SFA brought Gordon Strachan's reign as Scotland boss to an end. The first choice as Strachan's successor, Michael O'Neill, rejected the opportunity to take charge on January 22.
McKinlay will remain with the SFA until early May but his resignation gives the SFA board another headache as most of the likely candidates for Regan's successor are liable to have three-month notice periods.
In a Scottish Golf statement, McKinlay said: "I look forward to the hugely exciting challenge of leading Scottish Golf towards a prosperous future as the governing body for the largest registered participation sport in Scotland.
"As a keen golfer, I know the many benefits of playing golf regardless of age, gender or ability.
"I realise a lot of hard work has been undertaken already to increase participation and accessibility to golf and, having attended December's Future of Golf conference in Edinburgh, I believe the passion and collective will throughout the membership gives us a terrific foundation on which to build a bright future for our game."
Eleanor Cannon, chair of Scottish Golf, revealed she and her fellow board members had been impressed by McKinlay's role in overseeing Scottish football's equality and diversity strategy at all levels of the game as they seek to boost female participation in their sport.