Scottish Government 'likely to be cautious' on income tax budget
12 December 2017, 06:16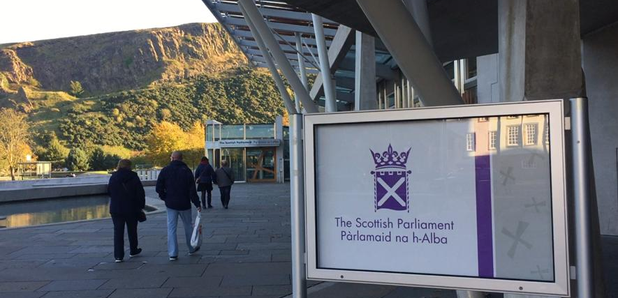 An income tax rise in the Scottish Budget may only be "just enough" to offset the cut ministers receive in their block grant from Westminster, economists have warned.
Experts at the Fraser of Allander Institute (FAI) said the amount of money Holyrood receives for day to day spending would fall by more than £200 million in real terms in 2018-19.

Coupled with a "fragile economy" economists at the Strathclyde University think tank said it was "vital" the Scottish Government focus on areas where it can make a difference in the long term.

David Eiser, head of fiscal analysis at the FAI, said while the government had been "open about its aspirations to raise revenues through increasing income tax" Finance Secretary Derek Mackay was still "likely to be cautious given the largely unknown impact this could have on business sentiment and behaviour".

But he said even one of the "bolder" options on tax that had been considered by ministers - one that adds a penny to all tax rates and either protects or reduces the tax burden on lower earners - was "likely to only be just enough to offset the cut to the Westminster block grant next year".

With powers over income tax rates and bands having been devolved to Holyrood ministers, the FAI said the Scottish budget was "now much more dependent upon the tax revenues generated" north of the border.

Meanwhile FAI director Graeme Roy said it was likely the Scottish Fiscal Commission (SFC) would downgrade its estimates for the amount raised from devolved taxes.

Mr Roy warned: "With major manifesto commitments to pay for in health, education, childcare and policing - not to mention a more generous pay settlement for public sector workers than those in England - 'non-protected' areas will be in line for an extremely tough settlement."

He described Scotland's economy as being "stuck in a cycle of weak growth".

The FAI has downgraded its forecasts, predicting economic growth of 1.2% next year and 1.4% in both 2019 and 2020.

It highlighted the "backdrop of ongoing economic fragility", saying that growth in Scotland had slowed to just 0.1% over the three months to June - with economic performance over the year typically about a third of that of the UK.

And while employment "continues to be close to a record high", the report said that the downside of this had been further falls in productivity.

Mr Roy said: "It is important that policymakers focus on the areas where government policy can help support the drivers of long-term growth, such as entrepreneurship, innovation, skills and connectivity."

He added: "Whilst much of the political reaction will centre on the government's proposals for taxation, the Budget provides a vital opportunity for Scottish Ministers to set out their plans to grow the economy and boost productivity."

A Scottish Government spokeswoman said: "The Programme for Government articulated the Scottish Government's vision for a future-proofed, forward-thinking Scottish economy.

"This budget will help realise that vision. As well as continuing to protect public services, the 2018/19 budget will prioritise economic growth and innovation to enable Scotland to grasp the opportunities presented by a rapidly changing global economy.

"Our ambition to create an economy that works for Scotland will be driven by investment in infrastructure, capital, research and in our people. We are proud of our entrepreneurs and appreciate that the risks they take in order to innovate, require investment.

"The UK Government is cutting our discretionary block grant by £2.6 billion in real terms over the 10 years to 2019-20. The serious economic threat posed by Brexit, coupled with continuing UK Government austerity following the UK Government's budget last month, means we are seeing increasing pressure on our public services.

"Following a careful and considered conversation around income tax, we will publish a balanced package of tax and spending proposals as part of the draft budget on 14 December."