Scotland Ready For Massive Rugby Game
10 October 2015, 07:19 | Updated: 30 March 2016, 13:50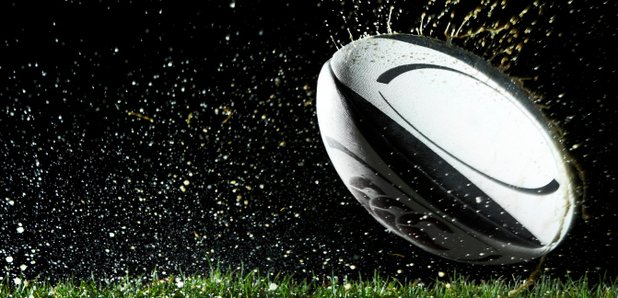 Scotland full-back Stuart Hogg has promised never to repeat the diving theatrics which earned him an embarrassing rebuke from referee Nigel Owens.
The 23-year-old got a public telling off from the Welsh official after taking a tumble during the Dark Blues' 34-16 loss to South Africa in Newcastle last week.
Fans watching the World Cup clash at St James' Park on TV could hear Hogg being told that if he dived again he could ``come back here in two weeks and play'' when football side Newcastle United were back on home soil after it was picked up by Owen's mic.
Hogg looked sheepish as he was quizzed on the incident on the eve of his side's final group match with Samoa but vowed he had learned his lesson.
He said: "I've taken a fair bit of stick about it. I won't be doing that again, that's for sure.
"I made a mistake but there's no room for that in rugby. I've apologised to the boys and it won't be happening again.''
Victory in Newcastle on Saturday will book Scotland a place in the quarter-finals.
Samoa's hopes of clinching a knock-out slot are already finished after back-to-back losses against the South Africans and Japan.
But Hogg is still wary of what the Pacific Islanders could do to the Scots' own ambitions.
He said: ``The longer these teams stay in a game they grow arms and legs. You have to shut them down. When we have opportunities we have to take them and finish them off . Every opportunity we get just keep that scoreboard ticking over.
``We learned a lot from last week and we can't revert back to type about how Scotland teams of old used to play. We tried to take teams on physically and it didn't work for us.
``We've worked all summer and during the Six Nations on this game plan and how we want to play. It's completely different to what we did last week. We're going back to the way we want to play and hopefully it'll get us the win.
``There is a high expectation in this squad that we will qualify but it comes down to what we do on the pitch. The belief is high and so is the confidence. However, we will need a complete performance to win.''