Scotland Lags Behind On 4G
5 October 2016, 06:31 | Updated: 5 October 2016, 06:33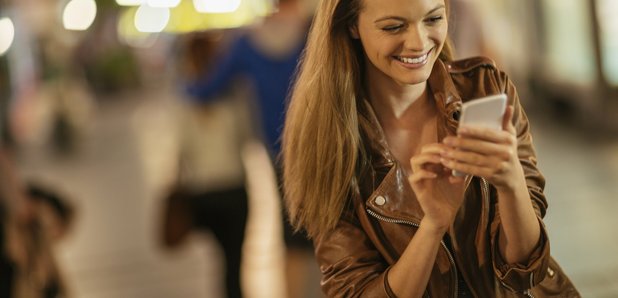 Scotland is lagging behind most of the rest of the UK in accessing 4G signals, a new report has found.
The study found that mobile users north of the border can access a 4G connection 50.4% of the time, placing Scotland eighth out of 12 regions across the UK.
London topped the table, with mobile users able to access a signal 69.7% of the time.
Scotland was also placed eighth for 4G download speeds, with average speeds of 21.1Mbps.
In Northern Ireland, the best-performing region, the average download speed is 23.3Mbps.
The report was compiled by consumer organisation Which? and mobile coverage experts OpenSignal using 500 million tests conducted by more than 28,000 smartphone users.
It looked at the performance of four major mobile providers - 3, EE, O2 and Vodafone - between June 1 and August 31.
In Scotland, EE, O2 and Vodafone provide similar connection levels of between around 55 and 56% while customers of Three were able to access 4G signal on average 33.52% of the time.
The Scottish Government agreed a plan with network providers in June to improve mobile coverage across Scotland and maximise investment in 4G technology - currently the fastest mobile internet connection in the UK.
Alex Neill, of Which?, said: "This latest research confirms that Scotland is lagging behind London when it comes to getting 4G signal.
"It's clear mobile providers must do much more to improve their networks if they are to provide greater access to their customers.''
Scottish Labour's Rhoda Grant said: "It is simply unacceptable that Scotland lags behind the rest of the UK for 4G access.
"We need mobile phone providers to share masts to provide better coverage and to look at sharing resources to ensure good coverage for all their customers.
"Both the Tory and SNP governments should be doing much more to promote accessibility. We cannot afford a growing digital divide in Scotland.''