School exclusions rise over weapon attacks
7 April 2018, 08:09 | Updated: 7 April 2018, 08:10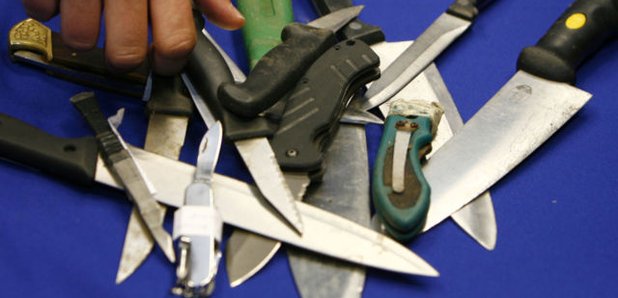 The number of school exclusions for physical assaults involving weapons or improvised weapons has risen to a five-year high, according to the latest official figures.
The Scottish Conservatives said the increase would "horrify" parents, and demonstrated a problem with discipline in classrooms.
The Scottish Government said it was working with schools and local authorities on anti-violence campaigns.
Data for 2016/17 showed there were 311 instances of a pupil being excluded for using a weapon to assault another pupil or member of staff, and a further 428 incidents involving improvised weapons.
The total of 739 is up on the 661 incidents recorded in 2014/15, and 710 in 2012/13, with the statistics being published every two years.
Exclusions as a result of physical assaults involving no weapon were also up, with 4,635 instances in 2016/17, a rise from 3,990 and 4,371 in the previous years.
The figures also showed exclusions as a result of physical assaults on staff increased, up 23% from 1,588 in 2014/15 to 1,990 in 2016/17.
Overall, the number of exclusions declined again, down from 18,430 in 2014/15 to 18,377 in 2016/17.
Scottish Conservative early years spokeswoman Michelle Ballantyne said: "While it's generally welcome to see a reduction in the number of exclusions in recent years, the individual reasons are alarming.
"Parents will be horrified that two pupils a day are excluded for violent incidents involving a weapon - either conventional or improvised.
"That shows a problem with discipline remains within our schools, and that teachers need more support in dealing with it for the sake of their own safety and that of other pupils."
A Scottish Government spokeswoman said: "These figures should be seen in the overall context of a 64% reduction in crimes of handling offensive weapons over the last decade.
"The number of overall exclusions is also less than half the comparable figure from 2006-07.
"We are working with schools and local authorities on anti-violence campaigns and curriculum programmes on a range of initiatives.
"In Scotland it is already illegal to sell knives or similar products with blades or points to anyone under the age of 18, including online, and also illegal to sell cutlery and kitchen knives to those under 16.
"The Justice Secretary wrote to the UK Government early last year raising concerns about the online sale of knives and the need for a joined-up approach to address these concerns.
"The UK Government has committed to working with us on these issues and we would expect to be fully involved as this important proposal is further developed."