Scandal Over Killer's Jail Release
6 September 2018, 16:21 | Updated: 6 September 2018, 16:24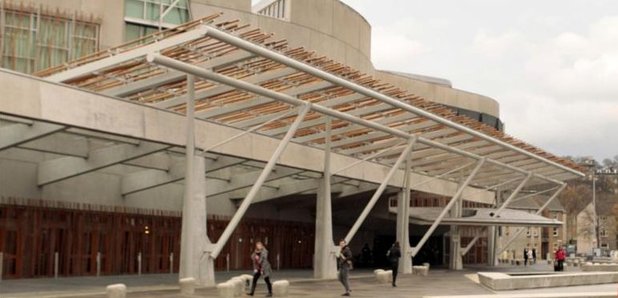 The family of a man who was bludgeoned to death in his own home were told of his killer's temporary release from prison on the anniversary of his murder, Scottish Conservative leader Ruth Davidson said.
She told MSPs Mike Mosey's relatives were given the news in a letter from the Scottish Prison Service (SPS) just six weeks after the authority wrongly told them John Mackie would not be let out of jail.
Speaking at First Minister's Questions at Holyrood, Ms Davidson said the case - alongside others - demonstrates the need for ministers "to act decisively now to show victims and their families that we are listening".
She urged Nicola Sturgeon to provide details of her plans to improve the information and support available to victims and families when prisoners are released, and to increase the transparency of the parole system.
The Conservatives have already been pressing for change, backing the relatives of Michelle Stewart, whose "Michelle's Law" campaign includes calls for an explicit requirement for the safety and welfare of victims and their families to be taken into account when parole and early release are considered.
Michelle was just 17 when she was stabbed to death in the street in her home village of Drongan, Ayrshire, by John Wilson in 2008.
Her family have received an SPS letter indicating Wilson had been approved for first grant of temporary release - despite the judge who jailed him in 2009 making clear he should serve 12 years before he could apply for parole.
They said they had little input into the release process, and have been unable to restrict his relocation to exclude their local area.
"Over the summer we were contacted by other families including the Carsons from Harthill," Ms Davidson said.
"Their dad Mike Mosey, a former policeman, was bludgeoned to death in his kitchen. The killer was sentenced to 18 years, which was then reduced to just 13 years on appeal.
"This June, after being told of rumours that he was to be released early, they wrote to the SPS and were told that that wasn't the case.
"But then just six weeks later they received another letter informing them that he had in fact already been approved for temporary release.
"A letter that coincided with the anniversary of Mike's murder.
"The family have been left traumatised and they feel that the system has totally let them down."
She added: "The Stewarts and the Carsons and families like them are not asking for the world, they're just asking to be heard when the killers of their loved ones are being released.
"They feel that criminals have more rights than victims and they want the law changed so that victims are put at the heart of the justice system, which is where they should be."
Ms Sturgeon said the case involving the Carson family was "unacceptable".
She added: "I know the Justice Secretary would be happy to meet with the family if they want to do so.
"We're actively considering the Stewart family's proposals, and indeed other calls for improvements, in detail.
"We're already in discussion with the parole board on further reforms and possible development of their rules of procedure, and of course that has to include whether any changes are necessary following the Warboys case in England."
She said the Government would consult on changes both by the end of this year and early next year.
"We do think we need to look at what more needs to be done to ensure that victims and families of victims are given proper notice and, where appropriate, are properly consulted when these decisions are taken," she said.
An SPS spokeswoman said: "Temporary release, including home leave, forms an important part of the reintegration process as it allows for an individual to be tested on how they cope in the community.
"The Parole Board for Scotland expect the Scottish Prison Service to rigorously test individuals with access to the community prior to release as this evidence helps form the Parole Board decisions.
"Where appropriate, conditions excluding an individual from a certain area can be imposed, however such decisions must carefully balance the rights of both the individual and the victims.
"If a victim has registered on the Victim Notification Scheme, they will be given information regarding temporary release."