Review: Police Scotland call-handling 'stabilised'
22 May 2018, 18:56 | Updated: 22 May 2018, 18:57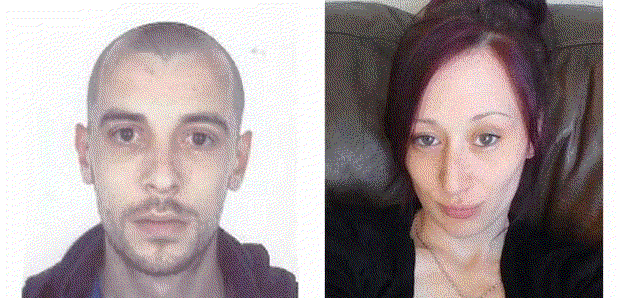 Police call-handling performance has "stabilised", with recommendations from a major review now complete, according to an updated report.
Her Majesty's Inspectorate of Constabulary in Scotland (HMICS) found Police Scotland is "strongly committed" to providing a good service and that staff morale and confidence has improved since an initial review of call-handling in 2015 in the wake of the deaths of John Yuill and Lamara Bell.
All the recommendations made in the initial HMICS report have been completed or are no longer relevant but eight further recommendations have been made in the latest report, including IT investment, a public contact strategy and a procedure manual for the contact, command and control division.
The 2015 review was ordered by the Scottish Government following the deaths of Mr Yuill and Ms Bell, who lay undiscovered for days after a crash on the M9 near Stirling despite a sighting of their wrecked car being reported to a police control-room.
It reported weaknesses in Police Scotland's approach to implementing its new national call-handling system, which has seen a number of control-rooms closed.
On the latest report, HM Chief Inspector of Constabulary Gillian Imery said: "Throughout a challenging period of intensive change and development, the management and staff in contact, command and control division in Police Scotland have continued to be strongly committed to providing a good service to the public.
"A number of key milestones have been achieved, staff morale and confidence has improved and performance has stabilised. However, there are still some areas where further progress is required."
Since February, a single national command and control system has been in place to provide a complete picture of all incidents across Scotland, but HMICS found there are still issues with technology, training structures and terms and conditions for police staff.
Mrs Imery added: "It is important to recognise there will always be a level of risk in police call-handling.
"Given the volume of calls and the nature of the contact with the police, it is sadly likely that notable incidents will take place.
"What is key is to ensure that these incidents are appropriately investigated and lessons learnt.
"HMICS will closely monitor the contact, command and control division and make unannounced visits to ensure that the development to date continues."
Assistant Chief Constable Nelson Telfer said: "I welcome this positive report from HMICS which acknowledges the ways in which we have strengthened our call-handling system.
"I am particularly pleased that HMICS has recognised improvements in our call-answering performance and in morale and confidence among staff.
"The integration of legacy service centres and area control-rooms has increased capacity and resilience, allowing us to deal with calls more effectively and reducing waiting times for the public.
"For the first time since the creation of Police Scotland, the whole country is covered by a single police command and control system, enabling a more effective response to critical and major incidents.
"HMICS has made a number of recommendations and detailed work is already under way in a number of these areas."
Police staff union Unison welcomed the report.
Branch secretary Michelle Brewster said: "It is our members answering these calls that continue to make it work for Police Scotland.
"We believe our staff are the service and are glad to see the employer has taken HMICS recommendations seriously and that improvements to the service centres can be evidenced.
"We still feel there is more work to be done and we will continue to support our members who have had to bear the the brunt of political point-scoring over the last couple of years."