Return to the closet: Gay pensioners can't open up
28 June 2019, 13:13 | Updated: 28 June 2019, 13:15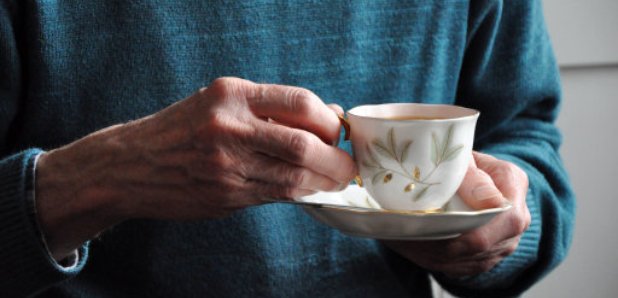 Campaigners fear there could be hundreds of LGBT pensioners in Scotland, who feel they are being forced to 'return to the closet' when they go into care.
It's as calls are being made for the care system to become more inclusive, as we reach 50 years since the Stonewall riots begun in New York.
After decades of being open about their sexuality and, for many, even campaigning for equal rights, we're hearing worried elderly people don't feel they are able to open up to carers for fears of how they might be treated differently.
Jim, who's an 80-year-old man living in a care home in Edinburgh told Capital: "I've not come out to any carers in the two years I have been here - not as such - because I think I think it could cause problems.
"I'd like to be closer to carers, but for a lot of them it's just purely functional. They just do what they have to do with providing a physical care service.

"I would rather have people that were like friends. But for me I just keep myself confidential, so I don't upset them."

28 June marks 50 years to the day, since the Stonewall riots began in New York - an event which marked a pivotal turning point in pushing for LGBT equality across the world.

Jim, like many others in Scotland, was alive at the time and saw the movement as a push for him to become an activist and campaign for equal rights. He talks of the time he wrote a letter, printed in the Scotsman newspaper, calling for equal marriage to be allowed in Scotland, and faced backlash at the "bizarre" idea.

And now, despite gay couples able to enjoy the same freedom and rights as mixed sex couples do in Scotland, Jim has become one of potentially hundreds who have felt forced to step backwards and return to the closet.

Campaigners - part of the LGBT Age group in Scotland's belt - are now calling for the care system to be changed. For carers to be given LGBT awareness training and care homes made to have more inclusive environments for the people living there, often in the last years of their lives.

Alison Smith, 50, is a deaf artist and LGBT activist in Glasgow. She says: "I've had medical staff not understanding how to communicate with me in terms of my deafness so how the hell are they going to be able to take on board my sexuality in a care setting when I can't even get them to talk with me?

"And then there's times when you go to the doctor for a smear test and they ask you for the fourth time what contraceptive you use and you're practically screaming at them: 'I'm a lesbian - like get it'

"The thought of going in to care just worries me. How will they look at me? Will my partner be allowed to stay? Will I have to come out to every carer that comes in?"

For a lot of these people, being openly gay and fighting for equality is a huge part of their lives, but as they age, become vulnerable and rely on people caring for them, returning to the closet seems to be a safe option. Hiding a big part of their life for fear of how they might be treated.
A spokesperson for the Care Inspectorate said: "The Health and Social Care Standards are for every person who needs care and support. We understand that some people in the LGBTQ community are concerned that they could have a different experience of care and support, which does not meet their needs or respect their rights. That is not acceptable.
"We want say loud and clear that we are here for you. Please get in touch with us if you have had an experience of care and support that does not meet the standards that you have a right to expect.
"We have been going to different Pride events across the country and want to hear from people experiencing care, their families and friends and the staff who work in social care about their experiences.
"Anyone with a concern about care can contact us on 0345 600 9527."