Reports: Children Sold For Sex In Glasgow Area
17 November 2017, 08:30 | Updated: 17 November 2017, 08:50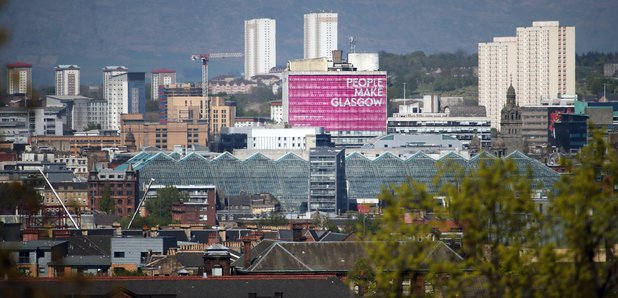 It's reported that girls aged 11 or 12 are being offered for sex in Govanhill, amid claims the authorities know about what's happening.
The Times is reporting that primary aged Roma children are being forced into prostitution in Glasgow's Govanhill, which is in the First Minister's constituency.
The paper suggests authorities have known about large-scale abuse for more than a decade, but say a blind eye has been turned for fear of appearing racist.
If true, this would be similar to what happened in Rotherham and Rochdale, where vulnerable children were groomed for sex and prostitution by gangs of mainly Asian men.
Times reporter Marc Horne says the owner of a local pub helped him see the scale of the issue.
He said: "There were about 12 regulars in the bar. The landlady said 'raise your hands if you've been propositioned by a young child for sex', and every single one of those hands went up.
"That's when I knew there was serious problem here."
We've asked Police Scotland for a response. They said: "Glasgow Child Protection Committee and the numerous statutory and voluntary agencies represented have robust, well-established child protection procedures.
" Child Sexual Exploitation is an integral part of these procedures and the identification of risk factors associated with CSE and subsequent recognised practice with which such risks can be understood and mitigated on a partnership basis is well established.
"These procedures have been tested previously with a number of CSE enquiries having been jointly undertaken and reported to COPFS.
"CSE is a constant threat within our communities and an area all partners are alert to. As a partnership, we constantly review our procedures in an attempt to continuously improve our services and learn from good practice elsewhere. This has seen the introduction of a multi-agency CSE Steering Group within which those children at significant risk of CSE will be assessed to ensure effective safeguarding, sharing of information, prevention strategies and enforcement opportunities are all explored and maximised.
"Child protection is everyone's responsibility and as a partnership we actively encourage our local communities to report anything that appears suspicious or gives cause for concern. "
You can read the Times article here