Record billionaires with Scots connection
12 May 2018, 09:13 | Updated: 12 May 2018, 09:14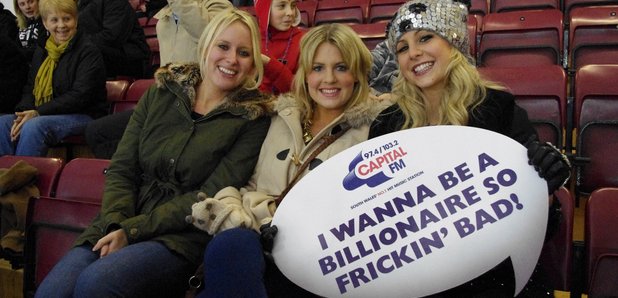 A record number of billionaires with a connection to Scotland are included in an annual list of the UK's wealthiest people
The 11 billionaires, with a combined fortune of more than £16.2 billion, feature in the new edition of the Sunday Times Rich List, which will be published on Sunday.
The 160-page special edition of The Sunday Times Magazine reveals the wealth of the 1,000 richest people in Britain.
Glenn Gordon and his family, who run the William Grant & Sons distillery in Banffshire, top the Scottish list, with £2.5 billion.
The business is chaired by Jersey-based Glenn Gordon, the founder's great-great-grandson, and includes Scottish whisky labels Grant's,
Glenfiddich and The Balvenie, as well as Hendrick's gin.
John Shaw and wife Kiran Mazumdar-Shaw are ranked second, having seen significant growth in their personal wealth in the past year.
Their fortune now totals £1.7 billion, with £606 million of gains from a sharp rise in the value of Biocon, the Bangalore-based
pharmaceuticals business in which they have a £1.6 billion stake.
Sir Ian Wood, one of the leading players in Aberdeen's oil boom years, is third on the Scottish list, with a £1.7 billion fortune.
The Scottish top 10 also features Scottish estate owner and former Harrods owner Mohamed Al Fayed and his family, Mahdi al-Tajir, owner of mineral water firm Highland Spring, the Thomson family, owners of publisher DC Thomson, high street retailer Philip Day, the Clark
family, of the Arnold Clark car dealership, and Jim McColl of Clyde Blowers.
In joint 10th place are financier Jim Mellon and Norwegian industrialist siblings Trond Mohn and Marit Mohn Westlake.
Robert Watts, compiler of the list, said: "Our list of Scotland's wealthiest people epitomises the seismic change we've seen over 30 editions
of The Sunday Times Rich List.
"This is now largely a group of self-made individuals, with people like Sir Ian Wood and Philip Day growing billion-pound businesses through
their vision and tireless endeavours. The days when the Rich List was dominated by aristocrats and inherited wealth are over."