Rangers Striker Joey Barton Signed Off With Stress
8 November 2016, 19:12 | Updated: 8 November 2016, 19:14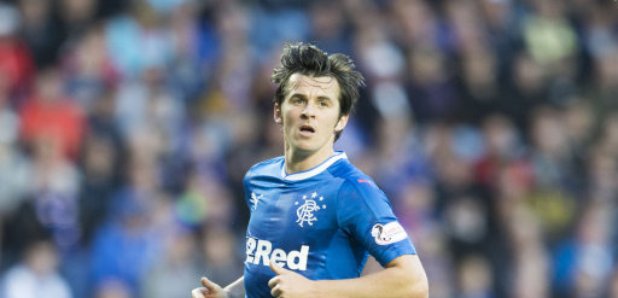 Rangers midfielder Joey Barton's been signed off with stress.
The one-time England player returned to the Scottish Premiership club last week after being suspended since September, because of a training ground row with team-mates.
He's only been allowed to train with the under-20s squad.
The 34-year-old was initially sent home days after a training-ground row in the wake of Rangers' 5-1 defeat at Celtic Park on September 10.
The club announced his suspension the following week, which was later extended after the former Manchester City, Newcastle and QPR player was charged with breaching Scottish Football Association betting rules.
The club had announced the end of a disciplinary procedure last Wednesday and Barton was told he would be returning to full-time training last week but he had to join the under-20s squad and was kept away from the first team.
The former England cap faces an SFA hearing on November 17 but is unlikely to receive a lengthy playing ban given previous punishments issued to players who broke zero-tolerance rules which forbid gambling on any football match in the world.
With disciplinary options apparently limited, Rangers could pay up Barton's reputed £20,000-a-week contract until January, allowing him to train with a new club before signing when the transfer window opens.
Burnley manager Sean Dyche has refused to rule out a return to Turf Moor for the Liverpudlian, who turned down a new Clarets deal in the summer to sign a two-year contract at Ibrox.
Meanwhile, the official Rangers fans' group has become the club's fifth largest shareholder after buying almost 200,000 shares.
Club 1872 announced the purchase, which gives it a 6.25 per cent stake in Rangers International Football Club PLC.